Microsoft Corporation Could Disrupt This Enterprise Niche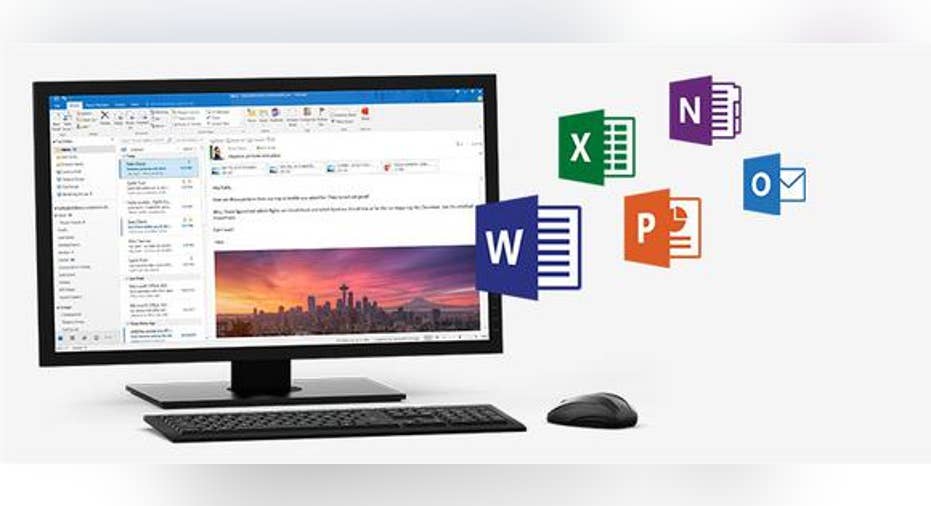 Microsoft recently introduced new enterprise phone and conferencing features to Office 365 to widen its moat against business communication rivals Alphabet and Cisco .
Source: Microsoft.
Deeper Skype integration plays a centralrole in this push. Skype Meeting Broadcast lets users broadcast a Skype for Business meeting to up to 10,000 people. Attendees can access the meeting on a mobile device or a desktop browser. Yammer powers the platform's chat capabilities, while Bing Pulse supports its real-time voting capabilities.
For users who lack a stable Internet connection, Cloud PBX and PSTN Conferencing let users make and receive phone calls from mobile phones and landlines. Microsoft is also offering a new bundle called Office 365 E5, which packages Skype for Business with cloud-based security and analytics services.
How will this help Microsoft?Microsoft estimates that over 50% of enterprises pay for independent conferencing solutions. By bundling communications, security, and analytics together with Office 365 subscriptions, Microsoft is shoring up its defenses against cloud-based productivity suites like Google Apps for Work and rival communications platforms like Cisco's WebEx.
Microsoft is adding unlimited conferencing with analytics and security features to the Office-Skype bundle for $35 per month, while international calling plans cost $24 extra. Cheaper packages with fewer features cost $8 to $20 per month. Wainhouse Research analyst Bill Haskins told The Wall Street Journal that these prices would be "pretty disruptive" to competing platforms with fewer features.
The global enterprise telephony and unified communications (UC) market generally isn't considered a strong growth market. According to IHS Infonetics, total spending in the sector fell 4% annually last year to $8.7 billion. However, that slump masked 20% growth in the smaller UC applications segment, which consists of "unified" communications solutions like Microsoft's Office-Skype bundle. Back in June, IHS reported that while Cisco and Avaya were the top enterprise telephony vendors,Microsoft dominated the UC market thanks to Windows' massive enterprise presence.
Skype. Source: Microsoft.
A $50 billion opportunityMicrosoft CEO Satya Nadella believes that adding new telephony, security, and cloud-based analytics features to Office 365 will expand theplatform's long-term market opportunity "by more than $50 billion." Last quarter, Microsoft added 3 million new Office 365 consumer subscribers for a total of 18.2 million users. It reported that Office commercial products and cloud services revenue rose 5% on a constant currency basis, while Office 365 commercial revenue surged 70% on the same basis.
Back in April, Nadella declared that Microsoft could generate $20 billion in annual cloud revenues by 2018, which is more than double its current run rate of $8.2 billion. Most of Microsoft's cloud revenues are generated by SaaS platforms like Office 365, Dynamics CRM, and Skype. Azure, its higher-growth PaaS/IaaS platform, accounts for less thana fifth of that total, according to Forrester Research.
By deepening ties between Office 365 and analytics and security services that run on Azure, Microsoft strengthens all of its cloud platforms. All those cloud services could then support the growth of Windows 10, which pulls together all those SaaS features. Simply put, bundling all those features together locks enterprise customers into Microsoft's ecosystem and keeps rivals at bay.
What does this mean for Cisco and Google?Like Microsoft, Cisco uses bundling strategies to strengthen its enterprise presence. But instead of productivity software, Cisco bundles networking hardware with various security and communications services. Last quarter, security revenuerose 7% and WebEx revenue surged 23%. However, these businesses only generate a small percentage of Cisco's overall revenue, which still comes from sales of routers and switches. Microsoft's aggressive advance into the UC market is troubling for Cisco because it reduces the need for Cisco's telephony solutions and security services.
Meanwhile, Google has been losing ground to Microsoft in the cloud enterprise app market. Last year, it controlled 16.3% of that market while Microsoft claimed just 7.7%. But in August, cloud security firm Bitglass reported that the tables had turned, with Microsoft claiming 25.2% of the market and beating Google's 22.8%. That sudden comeback indicated that more noncloud Office business users were finally upgrading to Office 365. Bundling more lucrative features with Office 365 can help Microsoft extend that lead.
The key takeawayMicrosoft's introduction of new Office-Skype features might seem like a routine upgrade, but it also indicates that the tech giant plans to defend its enterprise turf against UC and enterprise app rivals like Cisco and Alphabet. By bundling additional services into Office 365, Microsoft can gain more users, widen its defensive moat, and cast a halo effect across all its main cloud platforms.
The article Microsoft Corporation Could Disrupt This Enterprise Niche originally appeared on Fool.com.
Leo Sun has no position in any stocks mentioned. The Motley Fool owns shares of and recommends Alphabet (A shares) and Alphabet (C shares). The Motley Fool recommends Cisco Systems. Try any of our Foolish newsletter services free for 30 days. We Fools may not all hold the same opinions, but we all believe that considering a diverse range of insights makes us better investors. The Motley Fool has a disclosure policy.
Copyright 1995 - 2015 The Motley Fool, LLC. All rights reserved. The Motley Fool has a disclosure policy.