Microsoft Closes LinkedIn Acquisition, Outlines Next Steps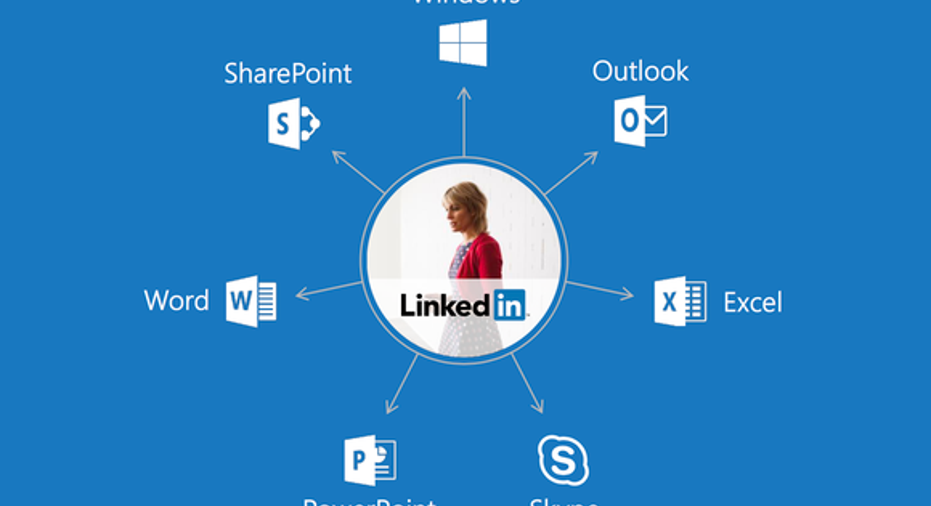 Microsoft will immediately start working on integrating LinkedIn across its offerings. Image source: Microsoft.
After scoring the final necessary regulatory approval earlier this week, Microsoft (NASDAQ: MSFT) has moved quickly to close its blockbuster acquisition of professional networker LinkedIn. Following the deal's consummation, CEO Satya Nadella has penned a blog post on -- you guessed it -- LinkedIn to lay out his vision of how the combined company will evolve going forward. Nadella says he's learned a lot about LinkedIn's focus on its members, and that combining "the world's leading professional cloud and the world's leading professional network" will create incredible value.
Next steps
The first priority is integration, which Microsoft will pursue immediately now that the companies are combined. In his post, Nadella lays out these specific areas:
Nadella emphasizes that the overall goal is to accelerate LinkedIn's growth by adding value for members. That includes helping members develop professional skills (thanks to LinkedIn's acquisition of lynda.com last year, which was recently relaunched and rebranded as LinkedIn Learning). A few of these integration goals are worth looking at a little closer.
Integrating LinkedIn identities directly into Outlook and Office is among the most promising, as it will allow users to directly merge their professional profiles with their productivity software in a way that's never been done before. It's a natural extension, and while Microsoft likely could have accomplished this to a lesser degree by collaborating with LinkedIn instead of acquiring it, a combined company will be able to deliver deeper integration.
Expanding Sponsored Content also has potential to scale well since Microsoft has a lot more distribution channels than LinkedIn itself. Slowly but surely, LinkedIn had been growing its advertising business on the side over the years, but now Microsoft can really help juice growth in ad sales with broader content distribution. And Microsoft seems intent on actually creating content now with a business news desk.
Scaling LinkedIn Learning across Office and Windows is also exciting. All companies value professional development, and it's interesting how lynda.com, which was likely unfamiliar to most people before, will essentially gain incredible scale via two acquisitions: first by LinkedIn and now by Microsoft.
LinkedIn will very much empower Microsoft's Dynamics customer relationship management (CRM) platform, leveraging the copious amounts of user data that LinkedIn aggregates. Combining LinkedIn's Sales Navigator with Dynamics may put competitive pressure on salesforce.com (NYSE: CRM), which is largely why Salesforce was so opposed to the deal in the first place -- and why Salesforce wanted LinkedIn for itself before losing the bidding war.
It's easy to see how much potential this deal has, but now Microsoft will need to execute and hopefully break its habit (and reputation) of botching major acquisitions.
10 stocks we like better than Microsoft When investing geniuses David and Tom Gardner have a stock tip, it can pay to listen. After all, the newsletter they have run for over a decade, Motley Fool Stock Advisor, has tripled the market.*
David and Tom just revealed what they believe are the 10 best stocks for investors to buy right now... and Microsoft wasn't one of them! That's right -- they think these 10 stocks are even better buys.
Click here to learn about these picks!
*Stock Advisor returns as of Nov. 7, 2016
Teresa Kersten, an executive at LinkedIn, is a member of The Motley Fools board of directors. Evan Niu, CFA has no position in any stocks mentioned. The Motley Fool owns shares of LinkedIn and Microsoft. The Motley Fool recommends Salesforce.com. Try any of our Foolish newsletter services free for 30 days. We Fools may not all hold the same opinions, but we all believe that considering a diverse range of insights makes us better investors. The Motley Fool has a disclosure policy.