Microsoft Announces First Official LinkedIn Integrations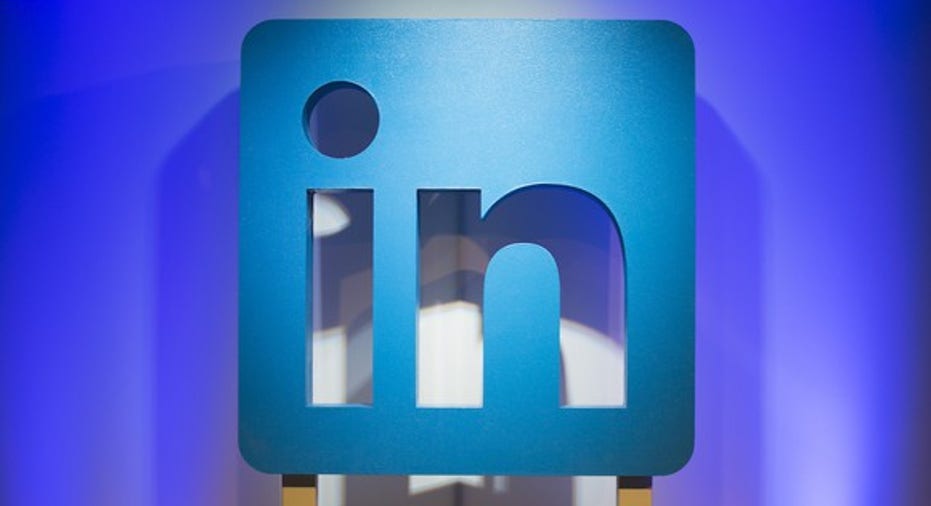 This is what salesforce.com (NYSE: CRM) was afraid of. Just months after Microsoft (NASDAQ: MSFT) closed its acquisition of professional networker LinkedIn, with the final purchase price coming in right around $27 billion, the software giant has now announced that it will be integrating LinkedIn with Dynamics 365 for Sales.
None of this is surprising, as LinkedIn's trove of data was always what both Salesforce and Microsoft were after amid the bidding war early last year. It's also why Salesforce attempted to get European regulators to block the deal, believing that the end result would be anticompetitive; the EU signed off in December after Microsoft agreed to some concessions, and the deal closed just two days later.
Image source: LinkedIn.
With our powers combined
Microsoft says that many existing customer relationship management (CRM) and enterprise resource planning (ERP) systems are stuck in the past, and Dynamics 365, which offers a tightly integrated CRM and ERP platform, is the solution. The company is now integrating LinkedIn Sales Navigator with Dynamics 365, which will allow salespeople to tap into LinkedIn's database of 500 million professionals.
This will take a few forms. Salespeople can pick up on signals across email, CRM, and LinkedIn for contextual recommendations. They will also be able to engage prospects with specialized content while getting lead updates. Finally, salespeople will be able to strengthen relationships by accessing LinkedIn profile data such as current and past job positions.
Microsoft says the combined offering will be available in July at "about half the cost of competitive solutions in the market."
There's more where that came from
There's more to the LinkedIn acquisition than just CRM integrations and data, though. LinkedIn has also represented potential for Microsoft to jump into the human capital management (HCM) and human resource management (HRM) software space. ZDNet's Mary Jo Foley spotted a job listing a few months ago (about a month after the deal closed) that suggested that Microsoft was indeed interested.
That's where Dynamics 365 for Talent comes in, which Microsoft is also announcing. Dynamics 365 for Talent will integrate with LinkedIn's flagship product, LinkedIn Recruiter, and will help handle tasks like recruiting, onboarding, and retention for HR departments. Dynamics 365 for Talent also launches in July.
LinkedIn is Nadella's biggest and best deal so far
While I've generally been skeptical of most of Microsoft's blockbuster acquisitions in the past, many of which have resulted in multibillion-dollar writedowns that investors ultimately pay for, the LinkedIn deal makes an awful lot of sense and will prove instrumental in Microsoft further expanding its presence across enterprise software markets. That's despite the high cost (LinkedIn is Microsoft's largest acquisition to date), which raises the bar in terms of how well the company must integrate the acquisition and execute going forward.
Microsoft has acquired dozens of small companies since Satya Nadella became CEO in 2014, but chief executives are often judged on the biggest deals; Nadella's predecessor Steve Ballmer had quite a few botched major deals on his scorecard, including but not limited to aQuantive and Nokia's handset business.
Nadella has already earned investors' confidence, and compelling deals like LinkedIn are exactly why.
10 stocks we like better than MicrosoftWhen investing geniuses David and Tom Gardner have a stock tip, it can pay to listen. After all, the newsletter they have run for over a decade, Motley Fool Stock Advisor, has tripled the market.*
David and Tom just revealed what they believe are the 10 best stocks for investors to buy right now... and Microsoft wasn't one of them! That's right -- they think these 10 stocks are even better buys.
Click here to learn about these picks!
*Stock Advisor returns as of April 3, 2017
Teresa Kersten is an employee of LinkedIn and is a member of The Motley Fool's board of directors. LinkedIn is owned by Microsoft. Evan Niu, CFA has no position in any stocks mentioned. The Motley Fool recommends Salesforce.com. The Motley Fool has a disclosure policy.