Microsoft and Starbucks Are Finally Working Together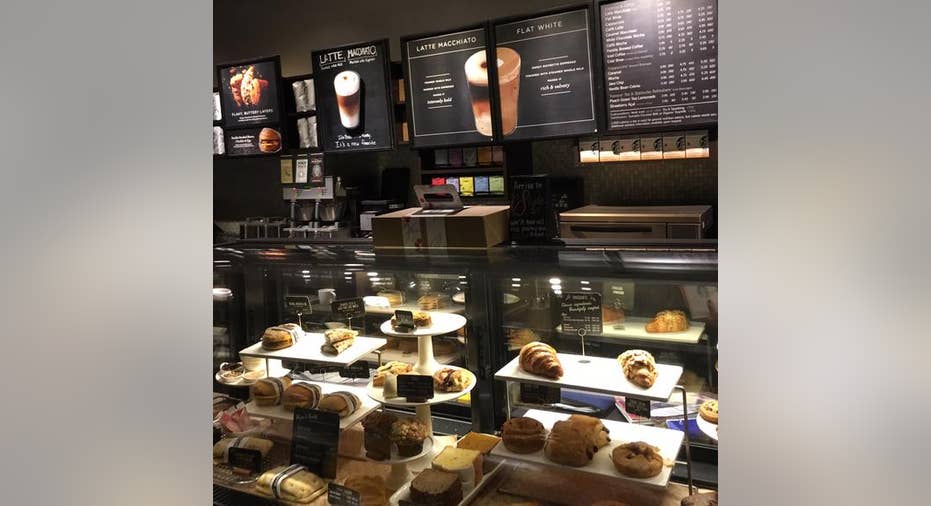 Microsoft and Starbucks are practically neighbors.
The two companies are headquartered in Redmond, Washington and Seattle, respectively, which are both part of the same region. In reality it's even closer than simply being in neighboring towns, because Microsoft has office space all around Seattle, and the coffee chain has a truly stunning number of shops in that area including prototype locations for its juice bar, its tea store, and its roastery concept.
Starbucks has a lot of cafes which are close to Microsoft campuses.
Starbucks, despite being a tech pioneer in the retail space, has ignored its neighbor for the most part. The coffee company's app does not work on Windows phones or tablets which, for Starbucks fans (myself included), was a major strike against Microsoft's mobile devices.
Now, however, with a new Starbucks app for the Microsoft brand, relations have thawed and the two companies have plans to work together on more than just a Windows phone app.
What is happening?It began when Starbucks finally announced a plan to offer a Windows Phone app at its annual shareholders meeting in March.
"[Our] team has been working in partnership with Microsoft and we are within 30 to 45 days of releasing a Windows Phone app," said Starbucks COO (and former Microsoft executive) Kevin Johnson.
That would put the app on-target for a late-April early May release. But the app is only one part of a bigger plan from the two new friends. Starbucks and Microsoft also aim to integrate coffee ordering into Outlook.
How will it work?Microsoft has been working on expanding its mail/calendar program's functionality and the Starbucks deal is an example of that. The feature was introduced by Starbucks Chief Technology Officer Gerri Martin-Flickinger on-stage at Microsoft's Build developer conference on March 31.
The new tool will let Outlook users schedule meetings at Starbucks locations while also purchasing and sending gift cards without leaving the email program. It will be an add-on which consumers have to opt to install. Plans for exactly what the technology will do still seem a bit vague, but Martin-Flickinger seemed excited about it.
"Our customers like innovation -- they like interacting with Starbucks in new and interesting ways," shesaid, according to GeekWire.
What does this mean?From a business perspective Starbucks avoided Windows Phone not out of some hatred for Microsoft, but because the user base was so small. That can't be said of the Outlook/Office customer base.
This new warm and fuzzy relationship between the two companies could be good for both. Starbucks has driven its success, in part, by making ordering easy. Microsoft has stayed ahead of the various free Office and Outlook rivals by continually evolving their platform. Together, the two companies should be able to unlock value for one another.
It's possible that this new partnership will result in Outlook users spending more money at Starbucks and becoming more loyal to Microsoft. That will be a big win for shareholders of both companies. This might lead to the two neighbors finding new ways to work together in the future.
The article Microsoft and Starbucks Are Finally Working Together originally appeared on Fool.com.
Daniel Kline owns shares of Microsoft. The Motley Fool owns shares of and recommends Starbucks. The Motley Fool recommends Microsoft. Try any of our Foolish newsletter services free for 30 days. We Fools may not all hold the same opinions, but we all believe that considering a diverse range of insights makes us better investors. The Motley Fool has a disclosure policy.
Copyright 1995 - 2016 The Motley Fool, LLC. All rights reserved. The Motley Fool has a disclosure policy.