MGM Resorts reports third-quarter net income of nearly $150M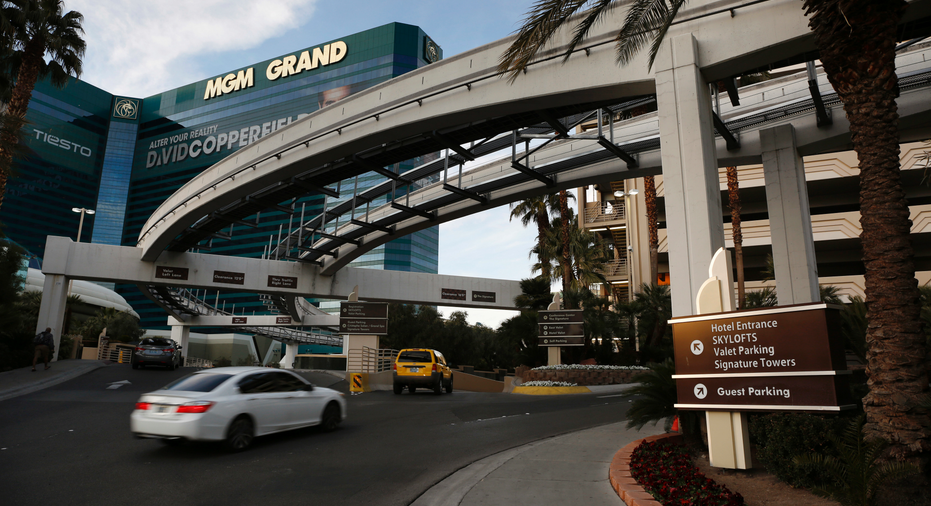 In its first financial report since the deadliest mass shooting in modern U.S. history was carried out from one of its properties, MGM Resorts International on Wednesday reported third-quarter net income of $149.1 million.
Chairman and CEO Jim Murren told analysts, investors and media during the company's earnings call that the shooting at the Mandalay Bay hotel-casino did not have an impact on current results, but cancellations and the suspension of marketing efforts are expected to weigh down fourth-quarter figures.
"The entire town did the right thing," he said. "We all took a pause in marketing out of respect for those affected."
On Oct. 1, a 64-year-old high-stakes gambler and real estate investor killed 58 people and injured hundreds more after he shattered windows of his hotel suite and unleashed withering gunfire at the Route 91 Harvest music festival below before killing himself.
MGM Resorts also owns the venue were the festival took place.
Murren said the company initially saw a spike in non-group cancellations — about double what is normal — and a decline in bookings. Cancellations progressively subsided by mid-October and bookings returned to normal levels around the same time.
"While we anticipate near-term impact ... we are confident in the resilience of this community and its ability to remain the leading entertainment and business destination for the roughly 43 million people a year that visit us," Murren said
MGM debuted a national advertising campaign in September with the goal of showing its force within the entertainment industry and ending the notion that it is only a casino-operating company. The campaign, with slogans like "We are not in the hotel business ... we are in the holy s--- business," remains on hold and won't air until 2018, Murren said.
Revenue per available room, a key measure for hotels and resorts, will likely see a percentage decline in the single digits in the fourth quarter.
The Las Vegas company's third-quarter profit translates to 26 cents per share, or 33 cents per share when adjusted for non-recurring items. That's in line with Wall Street expectations, according to a survey by Zacks Investment Research.
Revenue jumped 12.3 percent to $2.83 billion, surpassing Street forecasts of $2.77 billion.
Revenue per available room rose 4 percent to $156 at the company's Las Vegas Strip resorts.
Casino revenue jumped 32 percent as the company continues to incorporate the Borgata Hotel Casino and Spa into its operations. It purchased the casino and resort in August of 2016.
Shares of MGM Resorts International added nearly 6 percent to $33.31 in afternoon trading.
_____
Elements of this story were generated by Automated Insights using data from Zacks Investment Research. Access a Zacks stock report on MGM at https://www.zacks.com/ap/MGM