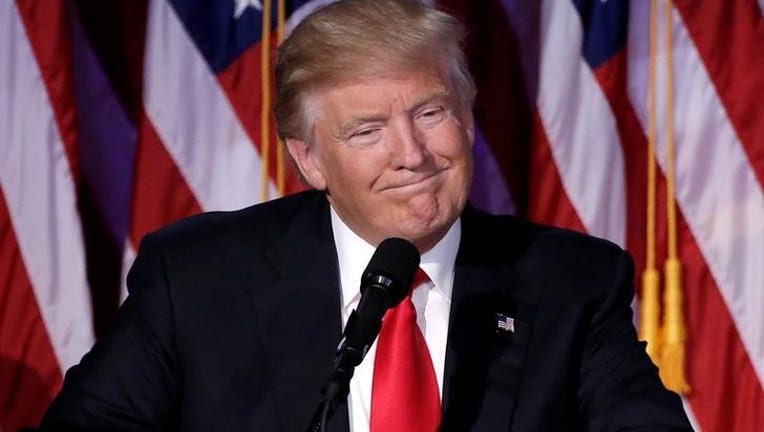 Mexico's peso pared losses on Friday after weakening nearly 4 percent overnight to a fresh record low over 21 pesos per dollar, with Donald Trump's shock U.S. election win continuing to weigh and some forecasting further declines.
The peso has become a lightning rod for market anxiety due to fears about the future of Mexican-U.S. trade relations. Trump has vowed to build a border wall between Mexico and the United States, and threatened to rip up the North American Free Trade Agreement.
The peso was down 1.5 percent to trade just below 21 pesos per dollar around 8 a.m.(9 a.m. EST) on Friday.
Trump's presidential win has smashed Mexican assets, which are still reeling after the surprise victory on Tuesday, and has led analysts to lower forecasts on Mexico's economic performance.
"Even assuming no trade tariffs, we think that a mix of heightened uncertainty, a weaker peso - leading to higher inflation - and significantly tighter monetary policy will weigh on the Mexican economy," Oxford Economics said in a note, adding that it lowered its 2017 and 2018 growth forecasts to 2.1 percent and 2.4 percent, respectively, from 2.5 percent and 2.4 percent growth previously.
So far, Mexican authorities have declined to intervene to stem the peso's losses, a move most analysts had expected, choosing instead to wait until next week's central bank meeting.
"At current juncture we have conviction that the situation might get worse before stabilizing (blame it also on the erratic communication and dogmatic approach from Banxico)," BNP Paribas said in a note.
Oxford Economics said it expected the Banco de Mexico to raise interest rates by 50 basis points at the Nov. 17 meeting, and by an additional 75 basis points next year.
The peso, the world's worst performing currency this year, took its biggest two-day tumble in more than 20 years following Trump's victory, while Mexican stocks diverged from rallying U.S. equities for a second day on Thursday, losing nearly 5 percent. (Reporting by Gabriel Stargardter; Editing by Simon Gardner and Meredith Mazzilli)