Mexico suspends charter company in Cuba airliner crash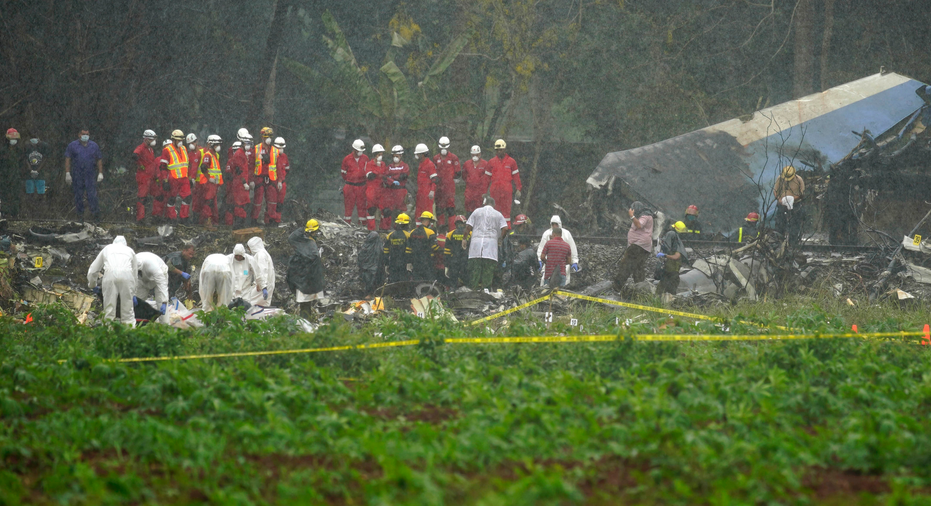 Mexican aviation authorities on Monday announced the temporary suspension of a Mexican charter company that owned a passenger jet that crashed in Cuba, killing 110 people.
The General Directorate of Civil Aviation said in a statement that the decision was made to carry out an "extraordinary" review to verify whether Aerolineas Damojh, which uses the commercial name Global Air, is complying with the law.
Authorities also want to compile information to help with an investigation launched by the Cuban government into the cause of Friday's crash.
Both Mexico and the U.S. National Transportation Safety Board have announced they would send experts to Cuba, and Havana has said that Boeing, which made the airliner in question, is participating.
The 39-year-old Boeing 737 was rented from Damojh and operated by Cuban state-run airline Cubana de Aviacion, with a Global Air flight crew.
It crashed in a fireball just after takeoff Friday from Havana's international airport bound for the eastern Cuban city of Holguin. Only three people survived, with severe injuries.
The directorate said the company had been suspended twice before, in 2010 and 2013, but was allowed to resume operations after addressing security questions.