Mexican business groups once again knock leftist candidate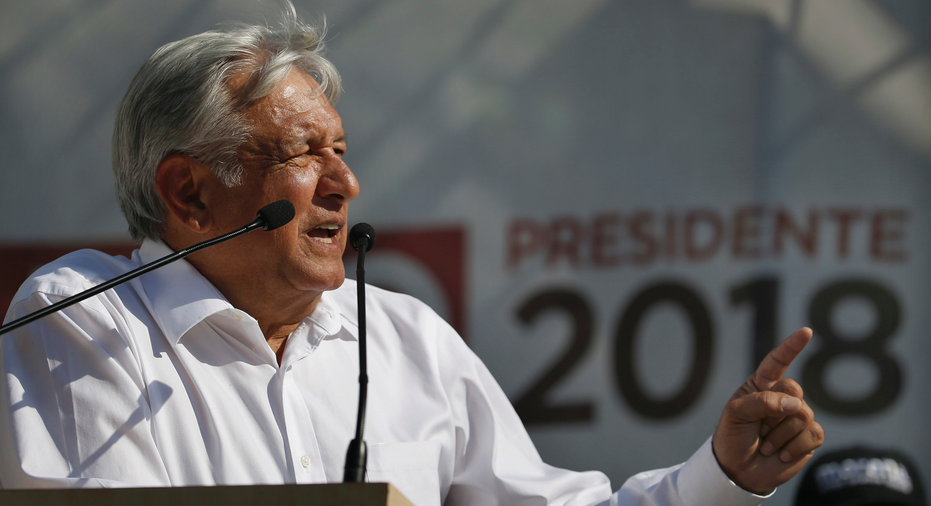 Mexican business groups are again taking out newspaper ads to indirectly attack leftist presidential front-runner Andres Manuel Lopez Obrador.
A two-page ad appeared Monday in newspapers that while it did not mention Lopez Obrador by name, it criticized those who "divide" Mexico and cause "resentment."
It was the second time in a week that business chambers have taken out such ads. They were angered when Lopez Obrador said some businessmen oppose him because "they don't want to stop stealing."
Lopez Obrador, who has a strong lead in polls for the July 1 election, has sought to defuse the conflict, saying: "We are not against businessmen. I repeat, we are against corruption."
In 2006, business groups took out ads against Lopez Obrador that may have cost him the election.
This is Lopez Obrador's third run for the presidency, and he has tried to avoid the angry, radical tone that he often lapsed into in the 2006 and 2012 campaigns. He said Monday that members of all parties are welcome in his movement.
Lopez Obrador told a rally in Mexico City that "we have to call for unity ... we are going to reconcile all Mexicans. Peace and love."
Lopez Obrador also said that, if elected, he would cancel a planned $1.2 billion purchase of about eight Seahawk helicopters from the United States.
The U.S. State Department issued approval for the sale of the military helicopters in April.
Lopez Obrador said he would cancel the purchase because "we don't want war or an arms race, we want peace, and peace comes from justice."