MetroPCS Shareholders Sue to Derail Merger With T-Mobile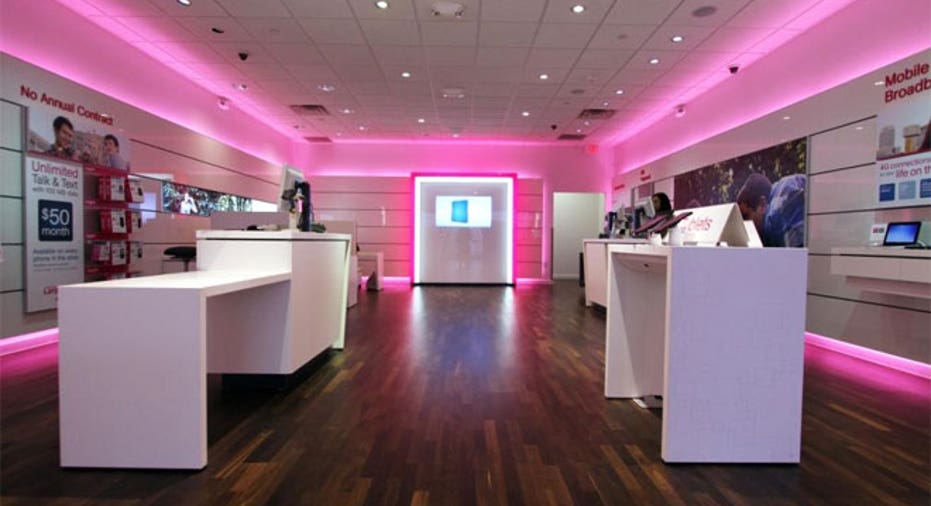 MetroPCS Communications (NYSE:PCS) shareholders filed a lawsuit in a Manhattan federal court seeking to block the wireless carrier's proposed merger with Deutsche Telekom unit T-Mobile USA, according to a court filing examined by Reuters.
A merger fund and other shareholders are requesting a preliminary injunction to halt an April 12 meeting, at which shareholders would vote on the merger.
The plaintiffs, who also seek damages in the even they do not get the injunction and the merger goes through, argued that the company's proxy misrepresents or omits information that shareholders need to know before voting.
"MetroPCS intends to vigorously defend itself against this lawsuit," a company spokesperson told FOX Business.
Shares of MetroPCS jumped 3.51% to $10.90 Thursday, before falling three cents in after-hours trading.
Earlier Thursday, the wireless carrier responded to a report from Institutional Shareholder Services, a prominent investor advisory firm that is urging shareholders to vote against the pending merger, saying the deal undervalues MetroPCS.
ISS, which said shareholders are better off owning shares of a stand-alone carrier, joined funds including Paulson & Co. that oppose the deal.
While shareholders are not obliged to follow ISS's recommendation, it carries weight at a time when shareholders are divided.
"In light of the negative market response to this transaction (shares are down 14.4% since announcement), the lower equity split than justified by the contribution of PCS to the combined entity, and the potential for PCS to continue to thrive as a stand-alone company, shareholders should vote against this transaction," ISS said in a report on the merger.
MetroPCS released a statement late Thursday morning, announcing that independent advisory firm Egan-Jones believes shareholders should support the combination with T-Mobile.
"Although we are pleased that ISS recognizes the thoroughness of the process undertaken by the MetroPCS board of directors, we strongly believe that ISS' report contains material flaws and reaches the wrong conclusion," the wireless carrier said in its statement.
MetroPCS also said the merger would create a stronger combined company, which would "extend the MetroPCS brand into unserved and underserved major metro areas."
T-Mobile CEO John Legere said at a press event Tuesday that "despite the several greedy hedge funds that are trying to take a double dip out of that process," his company's merger with MetroPCS will be approved.
Paulson, which is MetroPCS's largest shareholder with a 9.9% stake, has taken a stance against the merger. It believes T-Mobile will get "the lion's share of the benefits," the hedge fund said Wednesday, adding that it objected to Legere's comments.
Fellow MetroPCS shareholder P. Schoenfeld Asset Management has also voiced opposition to the deal, calling for a different merger partner or remaining independent.
ISS said MetroPCS shareholders deserve more than a 26% stake in the combined company. Shareholders would also receive about $4 a share in cash following the merger.
The firm added that if the deal is struck down, MetroPCS would still need more spectrum rights to sustain growth but could find better deals than the current proposal.
Another big advisory firm, Glass, Lewis & Co., is expected to release its own recommendation on the deal as soon as Thursday.
The companies announced last week it received all regulatory approvals, so next month's shareholder vote is the final hurdle. T-Mobile and MetroPCS, the fourth- and fifth-largest wireless carriers respectively, also said they expect the merger to close shortly after the meeting.