Merrill Edge vs. TD Ameritrade: Comparing Brokers for IRAs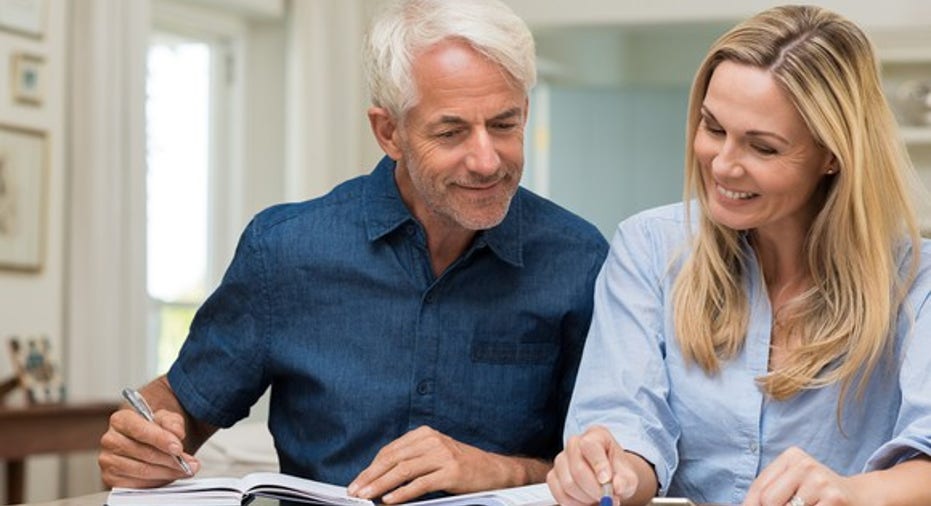 Individual retirement accounts can be a great way to save for retirement given they offer incredible investment flexibility plus enviable tax benefits. But where you open an IRA will ultimately have a big impact on how you can invest. Here's how two popular brokers, Merrill Edge and TD Ameritrade, compare for investors who want to use a Roth or traditional IRA to start saving for retirement.
Commission prices per trade
How much you pay to place a trade generally varies with what you trade. The table below shows how Merrill Edge and TD Ameritrade compare on commission prices by the type of investment.
| Brokerage | Stocks and ETFs | Stock Options | Mutual Funds |
| --- | --- | --- | --- |
| Merrill Edge | $6.95 per trade | $6.95 + $0.75 per contract | $19.95 per purchase |
| TD Ameritrade | $9.99 per trade | $9.99 + $0.75 per contract | $49.99 per purchase |
Data sources: Company websites.
Always keep in mind that published prices are often the starting prices, as there are many ways to reduce your average trading cost. Merrill Edge and TD Ameritrade clients can trade thousands of mutual funds and ETFs fee-free, and can benefit from special offers for opening an IRA (cash bonuses, free trades, and additional research are common perks).
Mutual fund selection and commission-free ETFs
Merrill Edge and TD Ameritrade both offer a long list of mutual funds, including thousands of funds that are completely free to buy and sell.
| Brokerage | Total Mutual Funds | No-Load, No-Transaction-Fee (NTF) Funds | Commission-Free ETFs |
| --- | --- | --- | --- |
| Merrill Edge | More than 7,600 | More than 2,300 | Not available |
| TD Ameritrade | More than 11,800 | More than 3,800 | 101 (Vanguard, iShares, PowerShares, and more) |
Data sources: Company websites and representatives.
Thanks to no-load, NTF funds and commission-free ETFs, you may find it possible to build a diversified portfolio of funds without paying a single transaction fee to do so. Given that Merrill Edge and TD Ameritrade charge nearly $20 and $50 per mutual fund transaction, respectively, shopping from free funds could save you thousands of dollars in transaction fees over time.
Minimum deposit requirement for IRAs
No need to worry -- neither Merrill Edge nor TD Ameritrade will turn down accounts for failing to meet a certain minimum deposit requirement. That said, depositing more than the minimum at some brokers can give you access to additional perks.
A no-minimum IRA account allows you to build up your balance over time. Image source: Getty Images.
International stocks and ADRs
Investors aren't limited to their own backyard. You'll be able to invest in companies all around the world, diversifying your risks by country and currency.
| Type of Investment | Merrill Edge | TD Ameritrade |
| --- | --- | --- |
| | Yes | Yes |
| Stocks traded on international stock markets | No | No |
| Mutual funds and ETFs of foreign stocks | Yes | Yes |
Source: Company websites and representatives.
There's just one restriction on your ability to invest globally: Neither broker enables clients to trade on international exchanges. Therefore, investors will have to stick to companies that have tickers listed in the United States, or invest in ETFs and mutual funds with foreign stock exposure. (This isn't a knock on either broker. Only a few online brokers offer access to international stock exchanges.)
Mobile app reviews
Investors don't just want to the ability to trade on the go; they demand it. Virtually all online discount brokers offer apps to trade by phone or tablet. Here's how each broker's users and customers rated its mobile capabilities (as of Jan. 30, 2017).
| Brokerage | Apple App Store | Google Play |
| --- | --- | --- |
| Merrill Edge | 2.0 stars | 4.0 stars |
| TD Ameritrade | 5.0 stars | 3.5 stars |
Data sources: Relevant app stores.
IRA fees: Maintenance and inactivity fees
Fees can add up fast, particularly on smaller accounts. Of these charges, maintenance fees (a fee just for having an IRA account) and inactivity fees (fees for trading too little) are two that you might prefer to avoid if possible. Luckily, neither brokerage is particularly aggressive in the fee department, and neither carries either type of fee.
Research and retirement-planning tools
We tend to think that more information can lead to better investment decisions, and that investors can benefit from research and retirement-planning tools provided by their IRA brokerage.
Merrill Edge clients get access to insights fromMorningstar, S&P Capital IQ, and the broker's own Bank of America Merrill Lynch stock analysts. TD Ameritrade also offers research from Morningstar and S&P Capital IQ, plus ratings from Moody's and Credit Suisse.
When it comes to retirement planning, each brokers' tools are too long to list. Both offer a full suite of retirement calculators, guides, and portfolio analysis tools so that you can compare your portfolio against a target portfolio, and score your progress over time.
Brokerage for Roth and Traditional IRAs: Merrill Edge or TD Ameritrade?
Depending on how you manage your IRA, you could make the case that either is the best choice for you. Merrill Edge may win over existing Bank of America customers for having integrated accounts, or because of its generally lower commission prices, even if it doesn't offer as many fund choices. TD Ameritrade's service caters strongly to ETF investors, as its commission-free ETF list includes some of the largest names on the market. Outside its freebies, though, TD Ameritrade's prices are generally higher than Merrill Edge. It's all about how each broker's offerings fit within the needs of your IRA. To be clear: The Motley Fool does not endorse any particular brokerage, but we can help you find one that is a good fit for you. VisitFool.com's IRA Centerto compare several brokers all on one page and see if you qualify for any special offers for opening a new account.
10 stocks we like better thanWal-MartWhen investing geniuses David and TomGardner have a stock tip, it can pay to listen. After all, the newsletter theyhave run for over a decade, the Motley Fool Stock Advisor, has tripled the market.*
David and Tomjust revealed what they believe are theten best stocksfor investors to buy right now... and Wal-Mart wasn't one of them! That's right -- theythink these 10 stocks are even better buys.
Click hereto learn about these picks!
*StockAdvisor returns as of December 12, 2016The author(s) may have a position in any stocks mentioned.
Jordan Wathen has no position in any stocks mentioned. The Motley Fool owns shares of and recommends Moody's and TD Ameritrade. The Motley Fool has a disclosure policy.