Merrill Edge: A Review for Options Trading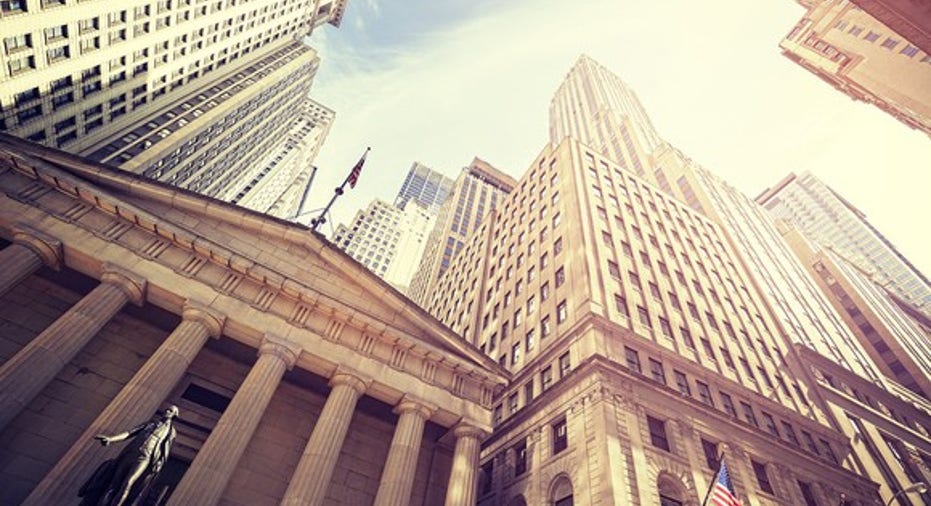 Stock options are something of a Swiss Army knife for investors, as they can be used to add substantial risk to a portfolio for speculation, or substantially reduce the risk of loss when used to hedge a portfolio. But not all brokers are created equal when it comes to options trading. Let's take a look at how Merrill Edge compares for investors who want to open a brokerage account to make options trades.
Standard trading commissions
Merrill Edge uses a standard base-plus commission schedule in which each trade is assessed a flat fee, plus a variable fee based on the number of options traded.
| Stock Options | Stocks and ETFs |
| --- | --- |
| $6.95 per trade plus $0.75 per contract | $6.95 per trade |
Data source: company website.
Many brokers offer additional discounts and pricing options beyond the standard published prices. Merrill Edge currently offers free trades to customers who keep a minimum account balance. Learn more about special offers for new accounts to see if you qualify for a cash bonus or commission-free trades.
Multi-leg options and exercise and assignment fees
Some investors employ simple options strategies that involve buying or selling a single put or call contract infrequently. Others use more complex strategies, which require the simultaneous purchase or sale or multiple contracts, which require multi-leg trading capabilities. Merrill Edge offers multi-leg trades of up to two contracts simultaneously.
| Type of Transaction | Fees and Commissions |
| --- | --- |
| Multi-leg options | Up to 2 legs (two $6.95 base rates) |
| Options exercise | $6.95 |
| Options assignment | $6.95 |
| Buy to close fee for low-cost options | Standard commission schedule, commission never exceeds the proceeds. |
Data source: company website.
Importantly, Merrill Edge charges a base rate of $6.95 on each leg of a trade. Therefore, to buy one put and call contract simultaneously, a client would pay $6.95 for each leg, plus $0.75 per contract, resulting in a total commission cost of $15.40. Some brokers charge only one base rate on multi-leg trades, which reduces the commission price. Merrill Edge does not.
That said, Merrill Edge's commission schedule doesn't include an extra fee when options are exercised or assigned. Instead, the cost is equal to the base commission price. Other brokers charge higher fees for exercise or assignment.
Brokers vary in the services they provide for stock options trading. Image source: Getty Images.
Options research tools
Discount brokers are known for providing fewer services and "extras" than full-service brokers, but that is increasingly changing. Many brokers now offer free research and trading tools to their customers just for having an open account.
Merrill Edge customers receive access to its options screener to find options based on simple attributes, or more complex criteria such as volatility or option value. It also offers an options strategy builder, which makes it possible to quickly build more complex trades such ascall spreads, for example.
Minimum deposit requirements for options trading
Merrill Edge doesn't require a certain minimum deposit to open an account, and all accounts can qualify for basic options trading. That said, all brokers require higher minimums for more complex and speculative options trading, such as selling naked calls or puts, which can subject the investor to losses that can exceed his or her account balance.
Review: Merrill Edge as an options broker
Merrill Edge fits the needs of investors who trade options infrequently, as well as those who don't use more complex options strategies. While it offers only up to two legs in a multi-leg trade, many may find that its no-minimum-deposit requirements and options research tools are sufficient for their needs. Plus, Bank of America customers may benefit from the fact their accounts can be linked directly to their brokerage. To be clear, The Motley Fool does not endorse any particular brokerage, but we can help you find one that's a good fit for you. Check out theFool.com Broker Centerto compare several brokers all on one page and to see if you qualify for extra perks just for opening an account.
10 stocks we like better thanWal-MartWhen investing geniuses David and TomGardner have a stock tip, it can pay to listen. After all, the newsletter theyhave run for over a decade, the Motley Fool Stock Advisor, has tripled the market.*
David and Tomjust revealed what they believe are theten best stocksfor investors to buy right now... and Wal-Mart wasn't one of them! That's right -- theythink these 10 stocks are even better buys.
Click hereto learn about these picks!
*StockAdvisor returns as of April 3, 2017The author(s) may have a position in any stocks mentioned.
Jordan Wathen has no position in any stocks mentioned. The Motley Fool has no position in any of the stocks mentioned. The Motley Fool has a disclosure policy.