Meredith, Bronfman Move Forward in Effort to Acquire Time Inc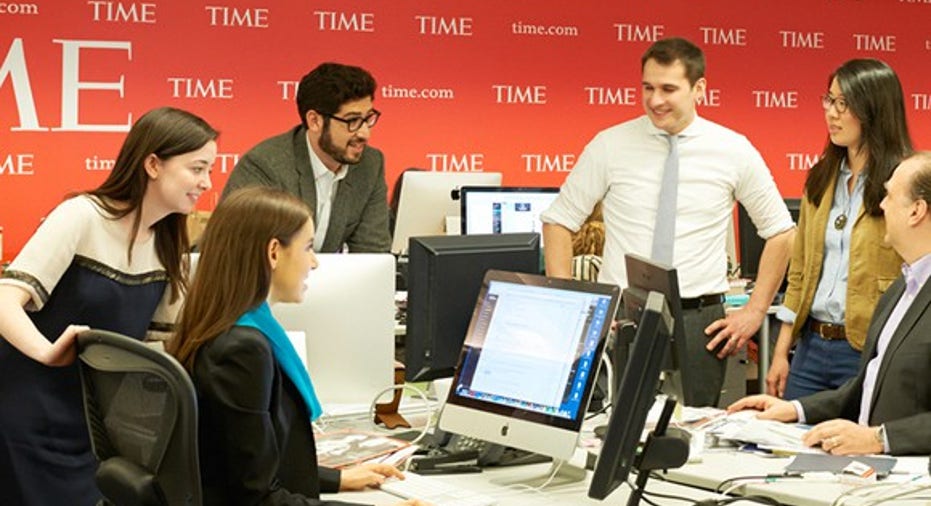 Meredith and an investor group led by Edgar Bronfman Jr. have advanced in their pursuit of Time Inc. as the publisher explores a possible sale, according to people familiar with the situation.
Meredith, which publishes such magazines as Family Circle, Shape and Better Homes & Gardens, in recent days signed a nondisclosure agreement with Time Inc. and is expected in coming weeks to get a look at some of the company's data and meet with its senior management, one of the people said.
The group led by Mr. Bronfman and Len Blavatnik's Access Industries, whose earlier overtures to Time Inc. were rejected, has also signed a nondisclosure agreement and has already met with senior Time Inc. executives, one of the people said. A follow-up meeting is being scheduled.
It wasn't clear where Meredith and Mr. Bronfman's group stand in the race to acquire Time Inc., which publishes such magazines as Sports Illustrated, People and Fortune. Other parties have also signed nondisclosure agreements, the people said.
Besides selling outright, Time Inc. has others options, including taking on a large investor as a partner or selling off some assets. The company may also decide not to strike a deal.
A buyer would be taking on Time Inc.'s declining print business, which has suffered persistent slides in print advertising and circulation like its magazine industry peers. Time Inc. is betting on investments and acquisitions in new areas -- from native ads to online video to sophisticated digital ad targeting -- to power growth in the future.
Meredith, a Des Moines, Iowa, company that also owns 17 TV stations, has been the primary strategic buyer expected to show interest in Time Inc.
This isn't the first time that Meredith has been linked to the company. In 2013, Meredith came close to acquiring most of Time Inc.'s magazines. The talks eventually fell apart, however, and Time Inc.'s parent company at the time, Time Warner Inc., spun off its magazine group as a publicly traded company in 2014.
Time Inc. hired investment banks in December after turning away two overtures from the group led by Mr. Bronfman and Access Industries. That group had offered at least $18 a share, at the low end of a range of prices.
People familiar with the situation said that if Time Inc.'s board eventually does a transaction, it would be at a significantly higher price than what has been offered thus far.
Time Inc.'s shares closed at $18.65 on Tuesday, giving the company a market value of about $1.85 billion.
Time Inc., which is expected to report its fourth-quarter results on Feb. 16, last week disclosed that it will provide additional severance benefits for its senior executives in case their employment is terminated as a result of a transaction.
The publisher has said it expects full-year revenue for 2016 to be 1% lower to flat, compared with a year earlier.
In the third quarter, its digital ad revenue rose 63% to $129 million, but that wasn't enough to offset declines in print, subscription and newsstand revenue.
Write to Jeffrey A. Trachtenberg at jeffrey.trachtenberg@wsj.com