Merck Revenue and Profit Falls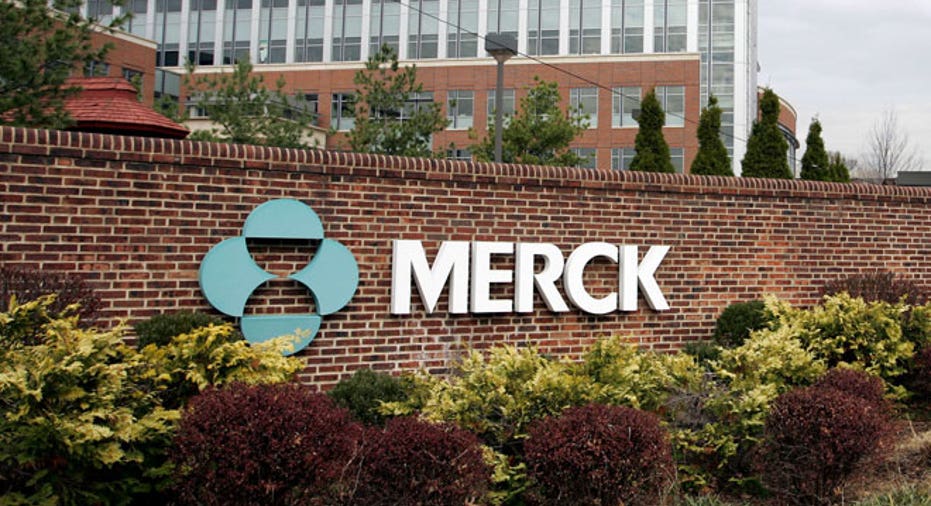 Merck posted declines in sales and profit as the pharmaceutical giant gave revenue projections below analyst forecasts and earnings expectations on the lower end of them.
Shares, which have fallen 6% in the last three months, fell 2.8% in premarket trading.
Merck said it expects 2016 adjusted earnings per share of between $3.60 and $3.75 and revenue between $38.7 billion and $40.2 billion. Analysts polled by Thomson Reuters had expected earnings of $3.72 a share on revenue of $40.25 billion.
The quarter's pharmaceutical revenue fell 3.7% to $9.03 billion, including an 8% negative impact from currency fluctuations. Type 2 diabetes treatment Januvia posted a 12% sales decrease. Recently Januvia has faced an FDA safety alert about risk of joint pain for it and other drugs in its category. Merck said the decrease was expected and driven by the timing of purchases.
HPV vaccine Gardasil sales increased 40% due to an increase in government purchases in the U.S.
Sales of Remicade, a treatment for inflammatory diseases, decreased 29% due to loss of exclusivity and the accelerating impact of competition by biosimilar drugs.
In January, the U.S. Food and Drug Administration approved Merck's new treatment, Zepatier, for hepatitis C, the latest entrant in a booming market for drugs for the viral infection--a market now dominated by Gilead Sciences Inc.
Overall, the company posted a profit of $976 million, or 35 cents a share, down 87% from $7.32 billion, or $2.54 a share, a year prior.
The previous quarter's earnings included proceeds from the sale of Merck's over-the-counter business to Bayer for $14.2 billion. Excluding that and other items, earnings were 93 cents, up from 87 cents. Sales slipped 2.5% to $10.22 billion.
Analysts forecast per-share earnings of 91 cents a share on revenue of $10.35 billion.
Write to Austen Hufford at austen.hufford@wsj.com