Merck 1Q Profit Beats, Raises Forecast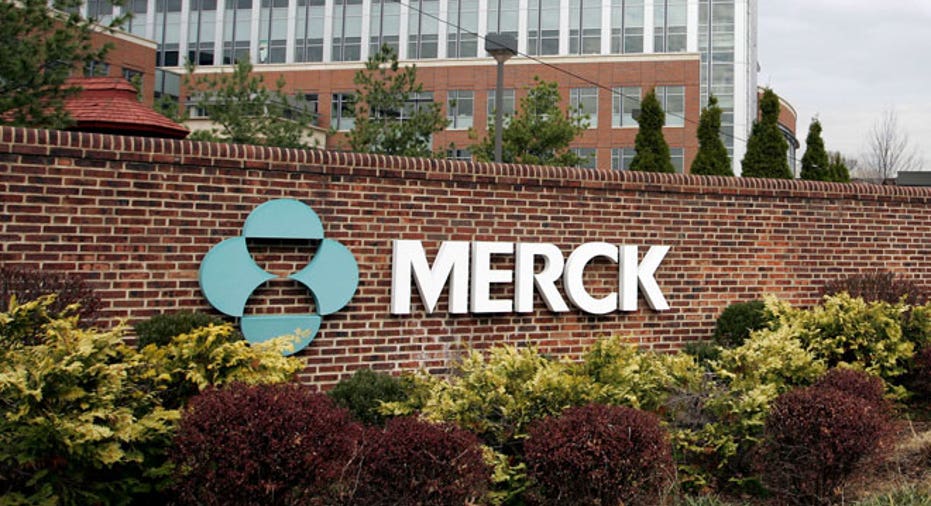 Merck & Co on Thursday reported lower-than-expected quarterly revenue, hurt by disappointing sales of its Januvia diabetes treatment and Remicade arthritis drug.
But the second-largest U.S. drugmaker beat first-quarter earnings forecasts because of cost controls and a weakening dollar, and it slightly raised its full-year profit outlook.
Combined sales of Januvia and a related combination medicine called Janumet edged up 1 percent to $1.41 billion, $30 million shy of Wall Street expectations. Demand for the drugs, Merck's biggest franchise and former sparkplugs for company growth, has waned due to new competition, including from Eli Lilly & Co's <LLY.N> Jardiance and other members of a family of medicines called SGLT-2 inhibitors.
Remicade sales fell 30 percent to $349 million, $25 million below forecasts. The injectable treatment for rheumatoid arthritis faces escalating competition in Europe from cheaper biosimilars.
A bright spot in the earnings report was Keytruda, a new cancer treatment that works by taking the brakes off the immune system. Its sales rose to $249 million from $83 million a year earlier, slightly above expectations.
But Keytruda sales are ramping up more slowly than those of Bristol-Myers Squibb's similar new immuno-oncology product called Opdivo, which also treats melanoma and lung cancer and is being tested for an array of other types of cancer. Its sales jumped to $704 million in the quarter.
For Merck, "pressure on important marketed products such as Januvia and Remicade will likely limit near-term growth opportunities" and offset faster-growing products like Keytruda, Credit Suisse analyst Vamil Divan said in a research note. Sales of animal health products were flat at $829 million, about $20 million below Wall Street forecasts, but would have risen 9 percent if not for the weakening dollar, which reduces sales outside the United States, Merck said.
Total revenue slipped 1 percent to $9.31 billion, below the average estimate of $9.46 billion among analysts surveyed by Thomson Reuters I/B/E/S.
Net income rose to $1.12 billion, or 40 cents per share, from $953 million, or 33 cents per share, a year earlier.
Excluding special items, Merck earned 89 cents per share, beating Wall Street expectations by 4 cents.
Merck raised its full-year earnings forecast to a range of $3.65 to $3.77 per share from its prior outlook of $3.60 to$3.75. It increased the low end of its sales forecast to $39.0 billion from $38.7 billion while keeping the top end at $40.2 billion.
(Additional reporting by Natalie Grover in Bengaluru; Editing by Lisa Von Ahn)