MercadoLibre Points Toward a Regional Recovery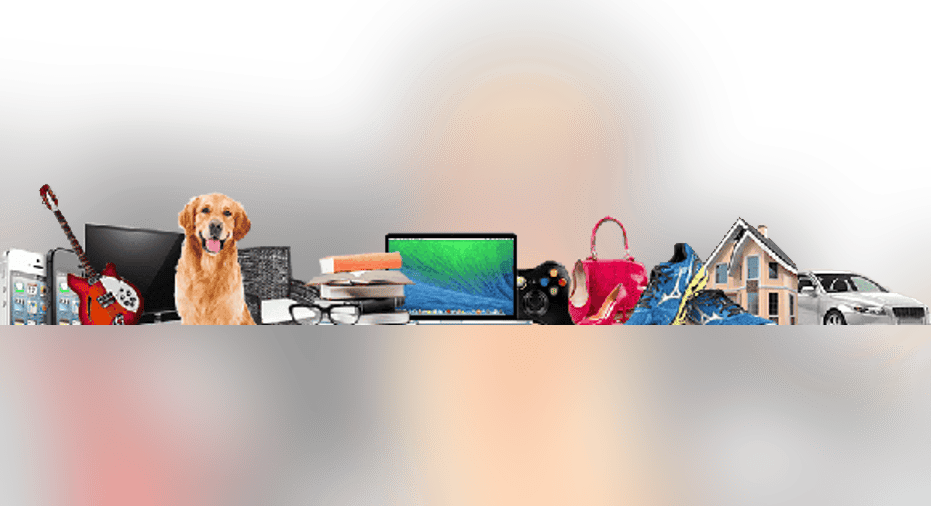 Image: MercadoLibre.
When Latin America has suffered, MercadoLibre has struggled, given the e-commerce giant's focus on key countries in the region. Even though investors have hoped for a turnaround in the ailing Latin American economy, it has been slow in coming.
Coming into Thursday's first-quarter financial report, MercadoLibre shareholders weren't expecting many obvious signs of recovery. Yet MercadoLibre actually shed a positive light on a challenging quarter, and better conditions in the future could start to bring back growth in the future. Let's look more closely at the latest from MercadoLibre. and whether it can ride positive momentum forward.
MercadoLibre launches upwardMercadoLibre's first-quarter numbers once again wowed investors, many of whom were looking for much less from the e-commerce specialist. Revenue was up 6%, to $157.6 million, which was much better than the slight decline that most of those following the stock were expecting to see.
The bottom line was even more impressive, with net income coming in at $30.2 million compared to just $1.7 million a year ago. That produced earnings of $0.68 per share, which was $0.12 better than the consensus forecast among investors.
As we've seen in recent quarters, MercadoLibre's operational results remained solid. Items sold rose by almost 40%, to 38.3 million, accelerating from the previous quarter, driven largely from top-notch growth results from the Brazilian market.
Gross merchandise volume was up 8% in dollar terms, to $1.78 billion. When you take out Venezuela and use currency-neutral comparisons, the growth soared to 58%. Advertising revenues jumped 136% in local-currency terms, with MercadoLibre pointing to its product-ad format as an improvement over traditional display formats.
The company's MercadoPago payment service continued to gain adoption. Growth in total payment transactions accelerated to 85%, with the company featuring 27.5 million transactions using MercadoPago. Total payment volume rose by a third in dollar terms, to $1.38 billion, and it more than doubled in local-currency terms.
Merchant services using the Mercado Pago platform also more than doubled for the fourth consecutive quarter. MercadoLibre pointed to open-platform integration, cross-border payment capability, and other enhancements in the user experience in driving the gains.
The MercadoEnvios shipping service also performed well. Total items shipped more than doubled, to 17.2 million units. In Brazil, 70% of sold items use the shipping solution, and the nation provides the largest part of MercadoEnvios' business. The service was launched in Chile at the end of the quarter, bringing in potential future success.
CFO Pedro Arnt celebrated the results. "The year has gotten off to a great start," Arnt said, and "we are very satisfied to see our business outperform market growth rates while continuing to improve the quality and quantity of value-added services we offer in Latin America." The CFO also thinks that the company is well-positioned for long-term success.
What's next for MercadoLibre? MercadoLibre gets a big boost from its network effect, and consistent growth has maintained a solid pace. The number of registered users rose by nearly 20% over the past year, to 151.5 million, and that reflects 6.9 million new confirmed users in just the past quarter alone.
In addition, some of MercadoLibre's growth numbers have accelerated. You'd expect that growth rates would likely fall as the company got larger, and that was the case for MercadoLibre in the Argentine, Venezuelan, and Other markets. However, in Brazil, growth rates accelerated by a dozen percentage points from its fourth-quarter 2015 pace, and Mexico's growth of 42% was its best in more than a year. It will be important for MercadoLibre to maximize its potential from its key markets in Latin America.
Investors were pleased with MercadoLibre's results, sending the stock up 6% in the first hour of after-market trading following the announcement. If Latin America's growth rebound is just getting started, then MercadoLibre could see even better performance looking down the road.
The article MercadoLibre Points Toward a Regional Recovery originally appeared on Fool.com.
Dan Caplinger has no position in any stocks mentioned. The Motley Fool owns shares of and recommends MercadoLibre. Try any of our Foolish newsletter services free for 30 days. We Fools may not all hold the same opinions, but we all believe that considering a diverse range of insights makes us better investors. The Motley Fool has a disclosure policy.
Copyright 1995 - 2016 The Motley Fool, LLC. All rights reserved. The Motley Fool has a disclosure policy.