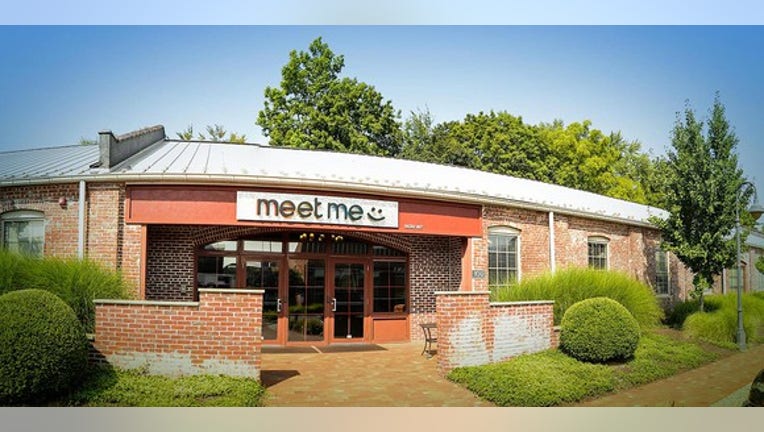 There's an awkward kind of excitement in meeting someone new, and that's probably howMeetMe (NASDAQ: MEET) investors feel heading into Monday afternoon's earnings report. Shares of the social discovery and dating app have been volatile, and there's nothing like fresh financials to shake up an already jumpy investment.
Investors are holding out for a big spike in growth, though it won't be organic. Analysts see revenue climbing 45% to $28.8 million, but this isn't a testament to the namesake app's growing popularity. MeetMe closed on its $55 million cash-and-stock deal for Skout in October, a deal that will inflate year-over-year growth until the end of this year.
This doesn't mean that MeetMe needed Skout. It still grew its top line by 20% during the third quarter before Skout came into play on its income statement. However, the addition of Skout -- now that it's been integrated into MeetMe's platform -- increases the number of people that MeetMe users can chat with by 60%. It also helps broaden MeetMe's global appeal since 80% of Skout's audience was international.
Wall Street pros see a profit of $0.16 a share in Monday's quarterly report, 33% ahead of the $0.12 a share it served up a year earlier. MeetMe has beaten analyst profit targets in two of the past three quarters, a notable success rate heading into Monday's hot date with the fourth quarter's flirty revelations.
Image source: MeetMe.
Meet market
Shares of MeetMe have surrendered 40% of their value since peaking this past summer. The stock surged last year after the Skout deal was announced, but now the market's holding out for the combination to bear fruit.
MeetMe has had a colorful history as a publicly traded entity. It originally traded as the Latino-focused Quepasa social networking hub, until it acquired the parent of the larger social discovery speedster myYearbook in 2011. It rebranded itselfin 2012 as MeetMe with myYearbook co-founder Geoff Cook at the helm, where he remains today.
Quepasa couldn't keep up with larger social networking sites, and there's always the fear that MeetMe will fade in the world of larger websites and dating apps including Tinder. However, the benefit of trading publicly is that you can approach rising players with stock as legal tender.
MeetMe's valuation is compelling. After years of losses, it finally turned a profit in 2015. It has now posted positive earnings in seven of the past eight quarters including the past four periods. MeetMe is trading just shy of 10 times this new year's projected earnings, a bargain in the dot-com world -- but we've also seen how fickle hot app trends can be.
MeetMe is small, but it isn't being ignored by Wall Street.Roth Capital analyst Darren Aftahi made it a 2017 focus stock pick with a $9.25 price target that suggests it can nearly double from current levels. Aftahi is encouraged by better monetization of its international user base and Skout and the introduction of video chat. The risks are naturally high here, but it doesn't mean that investors shouldn't bail on Monday afternoon's date with an earnings report.
10 stocks we like better than MeetMeWhen investing geniuses David and Tom Gardner have a stock tip, it can pay to listen. After all, the newsletter they have run for over a decade, Motley Fool Stock Advisor, has tripled the market.*
David and Tom just revealed what they believe are the 10 best stocks for investors to buy right now... and MeetMe wasn't one of them! That's right -- they think these 10 stocks are even better buys.
Click here to learn about these picks!
*Stock Advisor returns as of February 6, 2017
Rick Munarriz has no position in any stocks mentioned. The Motley Fool has no position in any of the stocks mentioned. The Motley Fool has a disclosure policy.