Medtronic Shares Slump on Disappointing 3Q Spinal Sales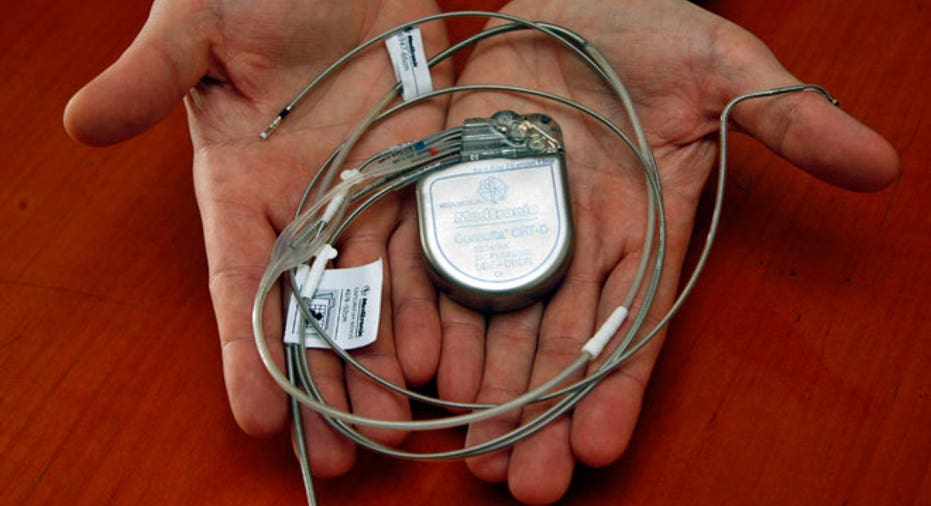 Medtronic (NYSE:MDT) revealed a 6% increase in third-quarter profit that trumped Wall Street expectations on Tuesday, as sales continued to grow overseas and in emerging markets.
However, shares of the Minneapolis-based medical equipment maker slumped 4% as sales of key products used in heart and spinal procedures proved disappointing, with sales of devices used in spinal surgeries softening by 3% to $753 million.
Medtronic nevertheless reaffirmed its previously-provided revenue outlook and said it anticipates fiscal 2013 earnings in the range of $3.66 to $3.70 a share, bracketing the consensus view of $3.68. Sales of implantable heart defibrillators, pacemakers and spinal surgery-related devices have begun to stabilize, it said.
"We remain committed to delivering dependable growth in a changing healthcare environment as reflected in our third quarter performance," said Medtronic CEO Omar Ishrak. "We are focused on effectively managing headwinds and tailwinds to deliver balanced and consistent overall performance."
The company reported net earnings last quarter of $988 million, or 97 cents a share, compared with a year-earlier profit of $935 million, or 89 cents.
After adjusting for special items, Medtronic said it earned 93 cents, topping average analyst estimates in a Thomson Reuters poll by two pennies.
Revenue for the three months ended Jan. 25 climbed 3% to $4 billion from $3.9 billion a year ago and virtually matched the Street's view of $4.03 billion. Sales were led by a 20% improvement in emerging market revenue and 5% growth in international sales.