Medivation Tells Big Pharma to Begin Bidding War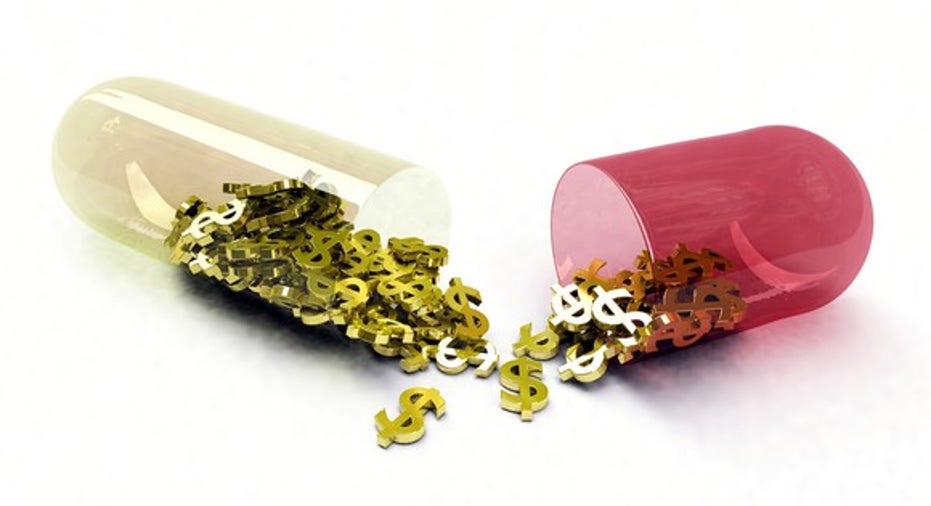 Image source: Flickr user Bill Brooks.
Medivation's board of directors reports that it has signed confidentiality agreements with a number of companies interested in buying the company. Drug giant Sanofi had previously offered $52 per share to acquire Medivation, but that offer was rejected outright as being too low. A second offer from Sanofi, worth $58 per share, plus $3 in contingent value rights, was similarly rejected by Medivation's board earlier this week. While no one knows at what price Medivation's board would agree to sell, the fact that multiple companies are kicking the company's tires suggests a bidding war could be coming.
Grabbing share
Medivation and its partner Astellas sell the prostate cancer drug Xtandi worldwide.Xtandi got the nod to treat post-chemotherapy metastatic prostate cancer patients in 2012, and in 2014, the FDA expanded the drug's label to also include pre-chemotherapy prostate cancer patients.
Since winning approval, Xtandi has displacedJohnson & Johnson's Zytiga as the market-share-leading drug used in these patients, and as a result, sales of Xtandi eclipse $2 billion per year. Xtandi's sales pace already makes it one of the best-selling cancer drugs on the market, but sales may be heading even higher soon.
In February, the FDA accepted a supplemental filing for approval to ammend Xtandi's label to include data comparing Xtandi head-to-head against Casodex, a prostate cancer therapy that's widely prescribed by urologists. In trials, Xtandi outperformed Casodox. Since urologists write a half million prescriptions for Casodex every year, displacing it as a standard therapy could provide a significant tailwind to Xtandi's sales.
In addition to the upcoming label opportunity, ongoing studies may allow for Xtandi's use even earlier in prostate cancer treatment, significantly expanding the drug's addressable patient population. Furthermore, a trial that's evaluating Xtandi in triple-negative breast cancer could lead to Xtandi's generating meaningful sales outside the prostate cancer indication someday. A phase 3 breast cancer study is expected to kick off before the end of 2016.
Intriguing pipeline
Recently, shares in competitor Tesarodoubled after Tesaro's management reported positive phase 3 data for niraparib, a drug that inhibits PARP proteins responsible for repairing damage to cancer DNA. Niraparib's success in treating ovarian cancer patients is important to Medivation investors because Medivation is developing talazoparib, a drug that works in a similar manner.
Talazoparib also prevents PARP from repairing damage to cancer DNA, but it does so by trapping PARP in place on damaged DNA, thereby interfering with cancer cell replication. Medivation's management believes that talazoparib's PARP trapping ability makes it a potential best-in-class PARP therapy.
If talazoparib is better than other PARP inhibitors, including niraparib, then talazoparib could have peak sales potential that exceeds Xtandi's. Results from a phase 3 study of talazoparib in germline BRCA mutated HER2 normal breast cancer are expected within the coming year.Intriguingly, that trial enrolled enough patients to potentially power it to demonstrate an overall survival benefit -- the gold standard for approval. If talazoparib improves overall survival, it could have a very large commercial advantage over other PARP inhibitors that have only shown an ability to delay disease progression.
Medivation also believes that PARP trapping could be used effectively to treat other cancers, including prostate cancer, ovarian cancer, and small-cell lung cancer. The company has plans to start trials in these indications soon.
Beyond talazoparib, the company is also developing pidilizumab, a therapy for blood cancer such as diffuse large B-cell lymphoma. Previously, pidilizumab was thought to work by targeting PD-L1, a protein believed to be involved in suppressing the immune system during specific events or diseases, but its precise mechanism of action is now unknown. If its trials are successful, pidilizumab could offer doctors a completely new approach to treating these cancers.
Looking ahead
Up until now, Medivation's board has been lobbying investors to go it alone. However, entering into confidentiality agreements suggests that the board is taking a very serious look at welcoming a friendly deal.
What price Medivation could ultimately fetch is anyone's guess, but the value is likely be north of where it trades now. Medivation's revenue hit $675 million last year, and given the opportunities ahead, management thinks revenue can grow by a compound annual rate of 30% through 2020. If that prediction holds up, Medivation's on track to deliver $2.5 billion in annual revenue within the next four years. If we attach an estimate of five times that sales figure, we end up with a purchase price of $12.5 billion.
The article Medivation Tells Big Pharma to Begin Bidding War originally appeared on Fool.com.
Todd Campbell owns shares of Medivation.Todd owns E.B. Capital Markets, LLC. E.B. Capital's clients may have positions in the companies mentioned. Like this article? Follow him onTwitter where he goes by the handle@ebcapital to see more articles like this.The Motley Fool owns shares of and recommends Johnson and Johnson. Try any of our Foolish newsletter services free for 30 days. We Fools may not all hold the same opinions, but we all believe that considering a diverse range of insights makes us better investors. The Motley Fool has a disclosure policy.
Copyright 1995 - 2016 The Motley Fool, LLC. All rights reserved. The Motley Fool has a disclosure policy.