Meat processor Tyson Foods invests in plant-based protein maker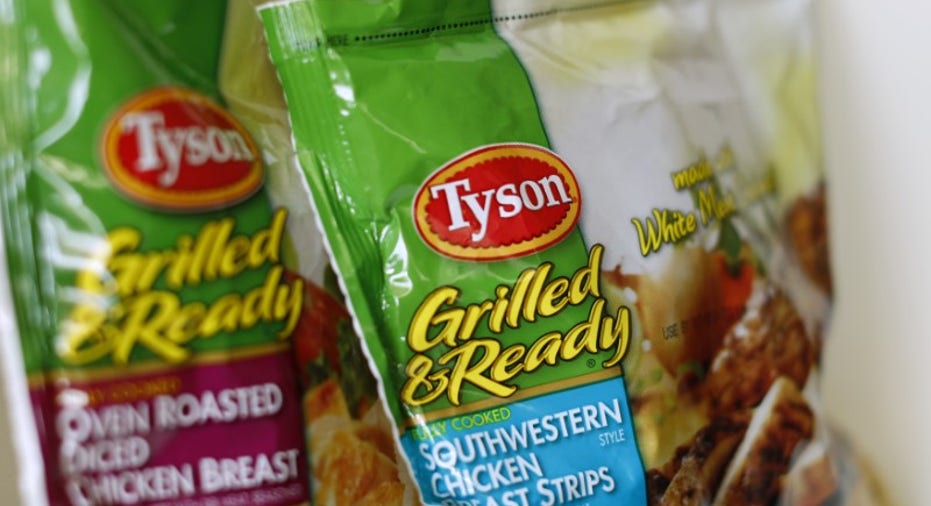 Tyson Foods Inc , the largest U.S. meat processor, took a 5 percent stake in plant-based protein maker Beyond Meat amid growing pressure on food companies to reduce environmental and health risks by changing the way they source protein.
Terms of the deal were not disclosed.
Manhattan Beach, California-based Beyond Meat sells plant-based burger patties, heat-and-eat meals and non-GMO soy and pea protein frozen foods at grocery chains such as Whole Foods Market Inc , Publix, Albertsons Cos Inc's Safeway.
Other investors in the company include Bill Gates, the Humane Society of the United States, General Mills Inc's venture capital arm 301 Inc and venture capital firm Kleiner Perkins.
A group of 40 investors managing $1.25 trillion in assets launched a campaign in September asking 16 companies such as Wal-Mart Stores Inc , Unilever and Whole Foods to respond to the risks of industrial farming. Wal-Mart is Tyson's biggest customer, accounting for almost 17 percent of sales for the year ending Oct. 3, 2015. The campaign followed an Oxford University study which said $1.5 trillion in healthcare and climate change-related costs could be saved by 2050 if people reduced their reliance on meat.
(Reporting by Sruthi Ramakrishnan in Bengaluru; Editing by Don Sebastian)