McDonald's, Wendy's Win Consumer Dollars Over Retailers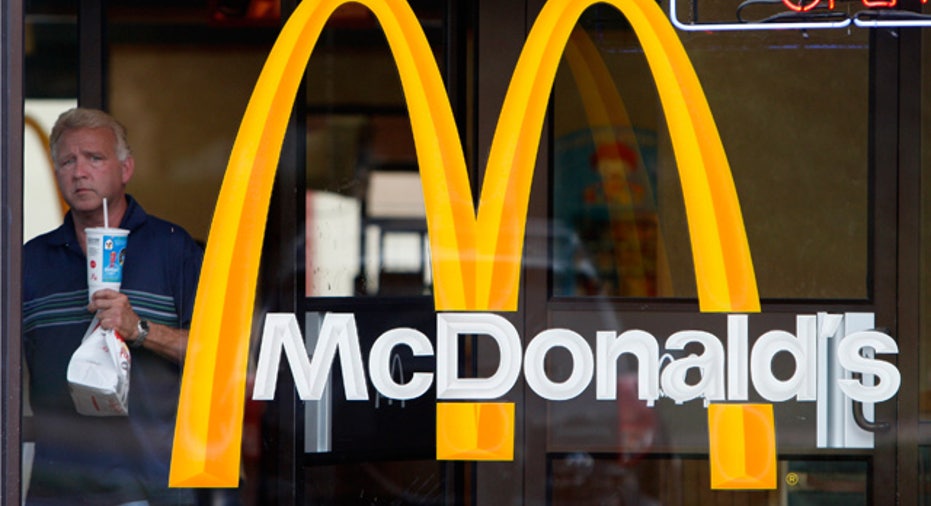 Get this: so far this year, consumers have saved more than an estimated $18- billion on gasoline costs.
But now, the $18-billion dollar question that everyone has been asking: Why isn't this extra cash – not to mention the estimated $120-billion we saved at the pump last year, when the average household spent $750 less on motor fuel than they did in 2014 - finding its way to the registers of traditional retailers?
First, the obvious: consumer headwinds.
"Countering any effects we're seeing from lower gas prices are the three big ones: health care, education and housing costs," says Howard Davidowitz, Chairman of Davidowitz & Associates, Inc., a national retail consulting and investment banking firm. "When you're a middle class family and you're working fewer hours and making less than you did 7-8 years ago and your costs are exploding, you're overwhelmed."
This challenging economic landscape has some Americans (especially Baby Boomers) focused on boosting their savings – a trend that was particularly apparent in the first quarter of the year when the equity markets were down, and the jittery consumer sought safety, says Chris Christopher, director of consumer economics at IHS Global Insight, a research firm.
Those who are spending are spending "differently," says Frank Badillo, Director of Research, MacroSavvy, a market research and consulting firm. "We're traveling more – both by car and by plane.  Boomers and millennials alike are buying 'experiences' over material goods."
And we're indulging – in food.  "All restaurants, from limited to full to fine dining are benefitting from lower gas prices," says Christopher.
Primary beneficiaries are fast food and fast casual restaurant chains, specifically, says Darren Tristano, president of Technomic Inc., a food service research firm.
Tristano estimates that 25%-30% of the money that is being saved from cheap gas is being spent at places like McDonald's (NYSE:MCD), Burger King, and Wendy's (NYSE:WEN). "Fast food chains are getting the biggest benefit from lower prices in part because they're often conveniently located near gas stations."
| Ticker | Security | Last | Change | Change % |
| --- | --- | --- | --- | --- |
| MCD | MCDONALD'S CORP. | 229.15 | +0.96 | +0.42% |
| WEN | THE WENDY'S COMPANY | 24.14 | +0.20 | +0.86% |
| CMG | CHIPOTLE MEXICAN GRILL INC. | 1,300.29 | -66.37 | -4.86% |
"These chains also cater to lower-income customers who spend a higher percentage of their overall income on fuel (so lower prices help them disproportionately), and they're more inclined to spend any spare change," says Tristano -- especially if they think they think they're getting a good value.
Hence, the success of "bundling."
Wendy's initiated the bundled bargain trend last October, launching the "four for $4" promotion, selling a junior bacon cheeseburger, chicken nuggets, fries, and a drink for just $4. McDonald's followed in Wendy's footsteps with the "McPick 2" menu; Burger King soon rolled out a "five for $4" promotion.
McDonald's, Burger King, and Wendy's have sold more than 100 million additional combo meals since late 2015, according to the NPD Group, a market research firm.  And while deals typically account for one in four customer visits to quick service restaurants, on average, 35% of our visits to these three chains have been to purchase a bundled meal.
Vera Gibbons is a financial journalist and Senior Consumer Analyst with www.gasbuddy.com. A former analyst with MSNBC who appeared regularly on the "Today Show," Gibbons was previously a Financial Contributor with CBS News. Prior to CBS, she worked as a Correspondent for CNBC's "High Net Worth".  Gibbons has written for Inc., SmartMoney, Kiplinger's, Real Simple, The New York Times, and CNBC.com. Today, she writes for CNN Money, FOXBusiness.com, Bankrate.com and Fortune.com.