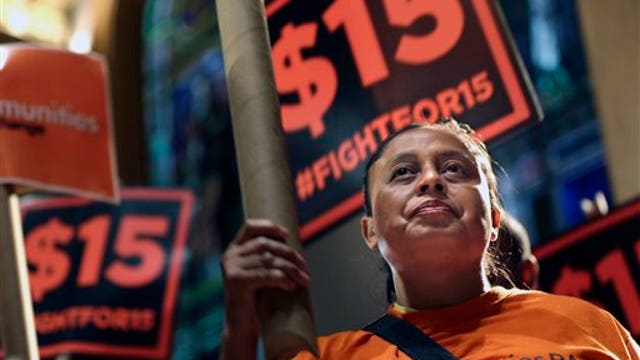 In an effort to attract more U.S. customers, McDonald's (NYSE:MCD) is offering higher quality fast food, delivery options and more value promotions.
We're building a better McDonald's and more customers are noticing," CEO Steve Easterbrook said, according to the Associated Press.
The company looks to increase its customers through a partnership with UberEATS, curbside pickup and the continuation of a competitive value program focused on $1, $2 and $3 price points, plus deals throughout the year.
These changes were reflected in the company's latest results, which showed that for the third quarter in the U.S., comparable sales increased 4.1%, "reflecting the national beverage and McPick 2 value promotions, along with the continued success of the Signature Crafted premium sandwich platform," McDonald's said in an earnings release.
While the company did not give any numbers on the increase in demand for its McCafe brand products, executives noted that looking forward they are "excited" about coffee. "Coffee is a $30 billion business that is growing in the mid- to high- single digits," they said on the earnings call, adding that coffee is a habitual purchase and can "convert casual customers to committed customers." Executives touted on the call that the McCafe brand has already contributed to McDonald's growth, and will be a platform for additional growth in the next few years.
McDonald's released its latest quarterly results on Tuesday. The company earned an adjusted $1.76 per share, just short of analyst estimates for $1.77 per share, according to Thomson Reuters.