McDonald's shares rise as discount soda, premium sandwiches power sales beat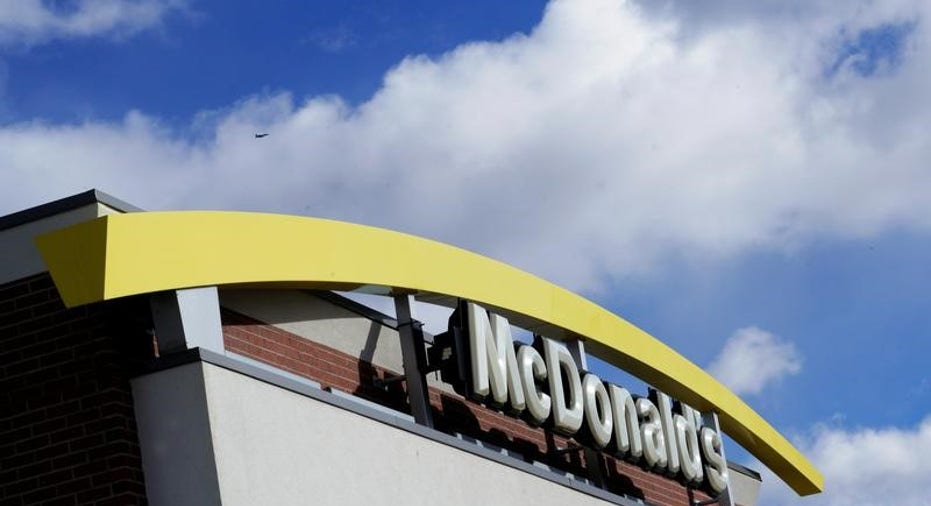 Shares of McDonald's spiked in premarket trading on Monday after the success of discount beverage and premium sandwiches promotions fueled the fast food restaurant chain to better-than-expected revenue in the second quarter.
McDonald's stock rose more than 4% to $158.86 by market open after the chain said same-store sales at U.S. locations rose 3.9%, ahead of analyst estimates. Global comp sales rose 6.6%, the chain's largest increase in more than five years.
Executives said customers reacted positively to a $1 soda promotion, as well as "Signature Crafted" premium sandwich and burger offerings. McDonald's reported earnings per share of $1.70 and total revenue of $6.05 billion for the quarter, ahead of analyst expectations.
"We're building a better McDonald's and more customers are noticing," McDonald's President and Chief Executive Officer Steve Easterbrook said in a statement. "Our relentless commitment to running great restaurants and keeping the customer at the center of everything we do is generating broad-based strength and momentum across our entire business."
The successful quarter comes as Easterbrook's team attempts to modernize McDonald's restaurants to drive traffic to stores. While traditional promotions like soda discounts and new menu items offer a short-term boost, the company is relying on new features, such as mobile ordering and in-store kiosks, to fuel growth in the future.
"We're building on our momentum, leveraging our size and scale and executing with greater precision against our priorities to retain, regain and convert customers by giving them even more reasons to visit and enjoy McDonald's," Easterbrook added. "I'm confident that we're on the right path to continue positively impacting sales, guest traffic and customer satisfaction as we work to bring the biggest benefit to the most people in the shortest possible time."