McDonald's Next Big Thing Could Be New Big Macs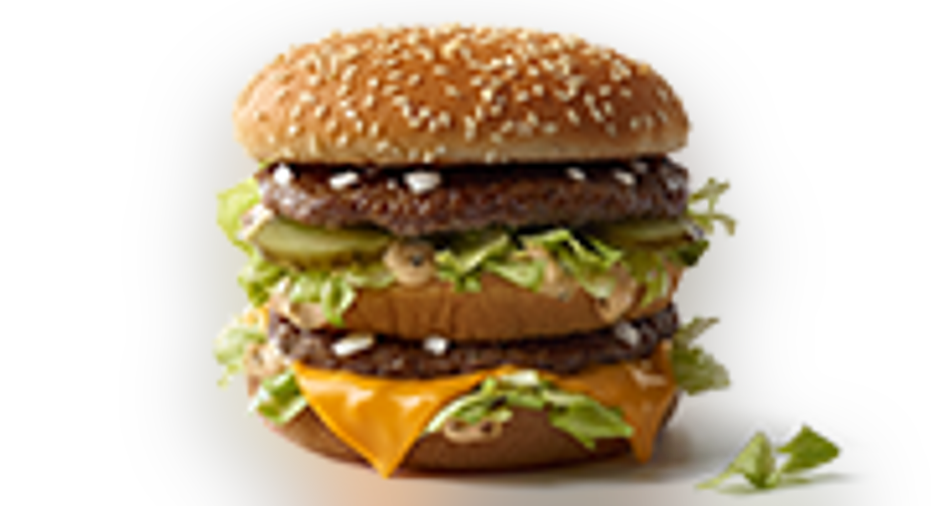 Source: McDonalds.
If you've ever wanted a bigger Big Mac or felt that the signature sandwich at McDonald's could be smaller, the world's largest burger chain may soon have you covered. McDonald's is testing the Grand Mac and the Mac Jr. at 127 of its restaurants in the Central Ohio and Dallas/Fort Worth markets, according to Columbus Business First.
The Grand Mac features larger patties and buns than the regular Big Mac, along with an extra slice of American cheese. The Mac Jr. is just a single-layer Big Mac, or essentially the chain's hamburger with special sauce, lettuce, cheese, pickles, and onions on a sesame seed bun. The test markets began serving the new sandwiches yesterday, concluding through June 6. If they're successful it's only a matter of time before they work their way through the rest of the chain's stateside eateries.
Expanding its Big Mac product line would seem to fly in the face of its public mandate to simplify its menu, something that has become a bigger priority since making many of its breakfast items available all day long. McDonald's recently nixed most of its wraps. However, expanding the product line doesn't really complicate its operation. It's the same basic ingredients that are already on the prep table for the original Big Mac, just dispensed in different amounts.
McLovin' ItMcDonald's is already starting to show signs of life. Comps bounced back last year after posting more than two years of negative comparable-store sales in the U.S. market. The 5.7% year-over-year increase in comps that it posted during the holiday quarter was enough to send the shares barreling to a new all-time high, despite toiling away in a competitive market where it's facing off with hungry quick-service icons and faster growing "better burger" concepts.
This doesn't mean that its financial performance is in top form. Revenue and earnings have fallen in back-to-back years, falling 10% and 19%, respectively in that time. It remains to be seen if the fourth quarter spurt is sustainable or if it was largely the result of novelty visits following October's move to make popular breakfast items available for lunch and dinner.
Investors won't have to wait long to get a read for how Mickey D's is holding up. It reports quarterly results on Friday morning. The stock hit another all-time high yesterday, so we know that expectations are high. It may take some time before we see Grand Mac and Mac Jr. outside of the test markets, but it's nice to know that it's ready to "beef" things up if it needs something new.
The article McDonald's Next Big Thing Could Be New Big Macs originally appeared on Fool.com.
Rick Munarriz has no position in any stocks mentioned. The Motley Fool has no position in any of the stocks mentioned. Try any of our Foolish newsletter services free for 30 days. We Fools may not all hold the same opinions, but we all believe that considering a diverse range of insights makes us better investors. The Motley Fool has a disclosure policy.
Copyright 1995 - 2016 The Motley Fool, LLC. All rights reserved. The Motley Fool has a disclosure policy.