McDonald's Customers Have Made It Clear What They Don't Want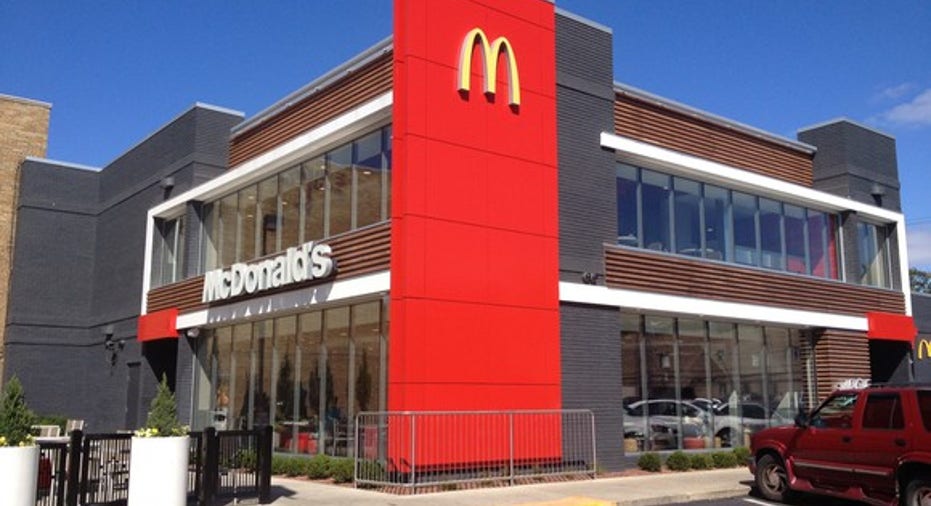 For many years, McDonald's (NYSE: MCD) tried to give the people what it thought they wanted. The chain attempted to make its menu healthier, offering salads, wraps, grilled chicken, and turning away from the greasy burgers and fries that built its business. Those items were still offered, but the fast-food giant built much of its marketing around its new healthier choices, which largely underwhelmed consumers.
It turns out that when people went to McDonald's they wanted fast food, not healthier choices. The chain's core customer opted to eat there because it offered Big Macs, Chicken McNuggets, fries, shakes, and the deep-fried Filet O' Fish. Focusing on healthier items was a tactical blunder for the company, one that cost it 500 million orders over the last five years, according to an article in The Wall Street Journal (subscription required).
The company has now decided to turn its attention back to its classic product line after it completed its largest-ever customer survey, according to the article. The chain has decided to focus on the needs of the people who actually eat at McDonald's rather than going after ones who are less likely to.
"We don't need to be a different McDonald's, but a better McDonald's," Lucy Brady, McDonald's senior vice president of corporate strategy, said during a shareholders' event in early March, the Journal reported.
McDonald's plans to focus on its most famous products. Image source: McDonald's.
What did McDonald's do wrong?
Trying to vastly change what made it popular in the first place backfired on McDonald's, according to research from Sense360 that showed that the company's audience wants traditional classic fast food.
"An analysis of the unique tastes of McDonalds customers indicate that they are relatively disinterested in the healthy food movement heralded by other restaurants," wrote Sense360's Eli Portnoy. "Instead, McDonald's customers genuinely love the classic burger joints."
After analyzing 4.9 million visits to quick-serve restaurants in the United States (a category that includes fast food and fast casual) in February, Sense360 found that McDonald's should have been worried about losing market share to rival fast-food chains rather than trying to win over customers looking for healthier options. As you can see on the Sense360 graphic below, a McDonald's customer is much more likely to go to Burger King or Taco Bell than chains that market themselves as being healthy ways to eat fast.
"McDonald's customers were 27% less likely to visit a Panera Bread, and 19% more likely to visit a Carl's Junior, compared to a non-McDonald's customer," wrote Portnoy [emphasis added]. "Thus, instead of trying to push healthier products on to its consumers, McDonald's would do better to strategically position itself as more of a core fast food company."
What has McDonald's learned?
In the way a self-help guru might tell a person lacking confidence to not worry about other people and to "be the best you that you can be," its own survey results and Sense360's research shows that McDonald's should follow similar advice. Consumers do want healthier foods, at least some of them, but they don't want them from McDonald's.
In some ways, the chain's half-decade of missteps, which caused its U.S. same-store sales to sputter until the introduction of all-day breakfast in October 2015, were due to the company not being true to its brand. McDonald's posted a full-year U.S. same-store sales gain of 3.3% in 2012. That number turned to a 0.2% decline in 2013, a 2.1% drop in 2014, then a 0.5% increase in 2015 driven by the all-day breakfast introduction. That led to 2016 U.S. same-stores sales increases of 5.4% in Q1, 1.8% in Q2, and 1.3% in Q3. The fourth quarter of 2016 dropped 1.3% as it came up against a strong quarter from the previous year.
All-day breakfast showed how McDonald's could succeed by doubling down on being McDonald's. People like Egg McMuffins, and serving them, along with other breakfast favorites, all day long, gave the brand's customers more of what they liked.
What's next for McDonald's?
The fast-food giant plans to return to its roots while also focusing on growing sales for its McCafe line, and improving its customer experience, according to the Journal report. Those efforts include adding ordering kiosks to stores, revamping the drive-thru to also offer curbside delivery, launching ordering via its app, and adding delivery to more U.S. markets. The chain also plans to refocus on its core menu, something it has already started with its rollout of a larger and a smaller Big Mac, which is part of an overall plan to introduce the iconic sandwich to younger customers who may never have tried one.
Going forward, McDonald's is going to serve its own customers well while making changes within its wheelhouse. That could mean using fresh beef for burgers, or making other tweaks, but it's not going to be trying to get Panera customers to eat McSalads or anything similar.
10 stocks we like better than McDonald'sWhen investing geniuses David and Tom Gardner have a stock tip, it can pay to listen. After all, the newsletter they have run for over a decade, Motley Fool Stock Advisor, has tripled the market.*
David and Tom just revealed what they believe are the 10 best stocks for investors to buy right now... and McDonald's wasn't one of them! That's right -- they think these 10 stocks are even better buys.
Click here to learn about these picks!
*Stock Advisor returns as of February 6, 2017
Daniel Kline has no position in any stocks mentioned. The Motley Fool owns shares of and recommends Panera Bread. The Motley Fool has a disclosure policy.