McDonald's Corp.'s Turnaround: The 3 Earnings Call Quotes That Explain It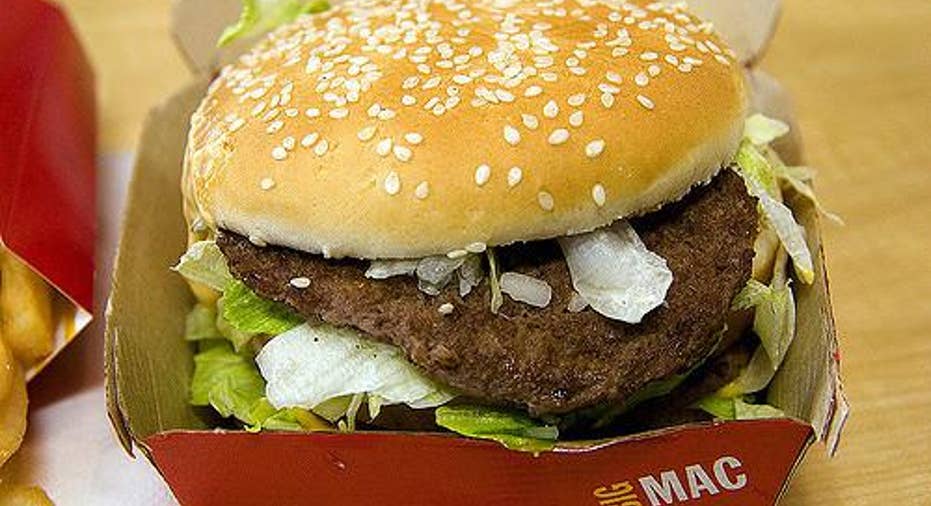 McDonald's menu is filled with customer favorites, like its iconic Big Mac, and recent brand extensions show the burger joint still knows how to deliver value. Image source: Elliot.
It's still too early to know whether McDonald's will become a case study in how to engineer a business turnaround, but the fast-food chain's transition from increasingly irrelevant to concrete responsiveness has been remarkable nonetheless, as it notched its third straight quarter of higher comps.
While the notion that McDonald's was a relic from a time when health-conscious consumers weren't so mainstream was always too simplistic because chains like Sonic had been able to post tremendous growth in sales, profits, and comparables despite menus every bit as unhealthy as their larger rival's, it's latest earnings conference call provides some key insights into just how the fast-food leader was finally able to turn failure into success.
1. Give your customers what they want.McDonald's has strengths that rivals Wendy's and Restaurant Brands International's Burger King chain have difficulty matching. Its fries are arguably as much the reason people go to the Golden Arches as anything else on its menu, though its coffee also ranks highly. But one of the biggest reasons people love McDonald's is its breakfast menu, and for years it has rebuffed consumer demands to make those items available at any time of the day.
While there were some good logistical reasons why it didn't do that when customers could go to Sonic or IHOP and get breakfast for dinner, McDonald's excuses rang hollow. It's no coincidence the decision to finally offer a limited breakfast menu throughout the day coincides with the point it began reporting quarter after quarter of higher comps. And CEO Easterbrook acknowledged that on the conference call.
2. Give value when value is sought.When customers go to McDonald's for its fries, coffee, or breakfast, what they're really looking for is a tasty meal at a good value. Even Easterbrook has acknowledged that, for too long, the burger chain ignored that fact, instead pursuing what it thought fickle millennial customers might prefer instead.
Wendy's bundled meal promotion last October to turn the discussion away from its rival's all-day breakfast menu gave McDonald's another opportunity to show it could still offer good value. And it did so better than either Wendy's or Burger King with its McPick 2 menu, which offered customers a choice where its competition allowed virtually no substitutions.
McDonald's says even changes made to the offer didn't blunt its ability to drive sales. Moreover, while the promotion helped highlight value at the chain coming out of Christmas when consumers may have been strapped for cash, Easterbrook says that will remain a constant.
Just getting the order right has been helping improve efficiency at McDonald's. Image source: Dean Hochman.
3. Menu is but one piece of the puzzle.As important as its menu was key to helping turn the tide, McDonald's also was hard at work behind the scenes driving operational improvements.
Easterbrook said closing 350 restaurants last year led directly to gains seen on its financial statements, but he also pointed to other changes that had positive results, include raising employee wages and having them ensure order accuracy through initiatives like "ask, ask, tell." He even went so far into the weeds of detail as to discuss how increasing the font size on customer receipts is paying off.
The case for McDonald'sThe burger chain has put together increasingly solid results, and though not all of them are predicated on it being a better company -- for example, it has benefited from falling commodity costs even as it raised prices -- the focus has certainly changed at McDonald's and it's no longer a company where investors are waiting for the other shoe to drop.
The competition for customers is certainly just as intense now as it's ever been, but McDonald's has shown that it is not yet out of the fight.
The article McDonald's Corp.'s Turnaround: The 3 Earnings Call Quotes That Explain It originally appeared on Fool.com.
Rich Duprey has no position in any stocks mentioned. The Motley Fool has no position in any of the stocks mentioned. Try any of our Foolish newsletter services free for 30 days. We Fools may not all hold the same opinions, but we all believe that considering a diverse range of insights makes us better investors. The Motley Fool has a disclosure policy.
Copyright 1995 - 2016 The Motley Fool, LLC. All rights reserved. The Motley Fool has a disclosure policy.