May Building Permits Rise, Housing Starts Fall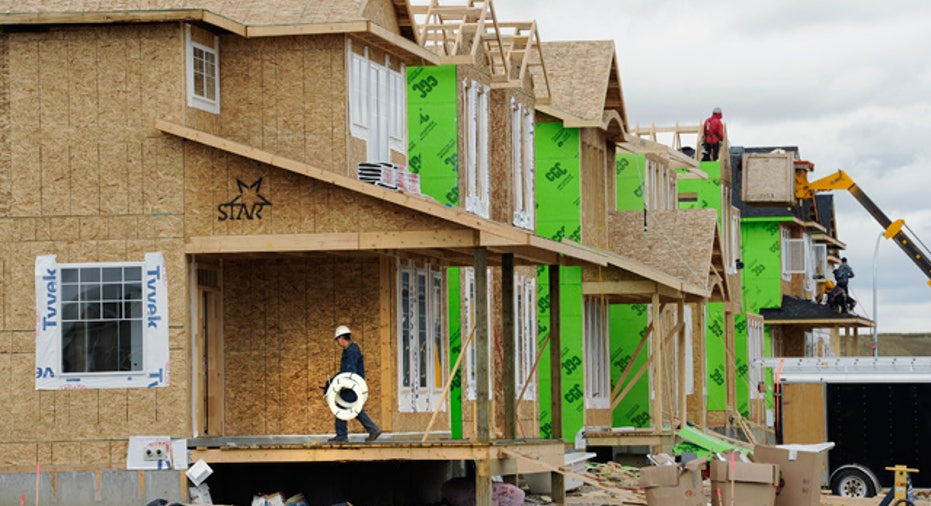 U.S. housing starts slipped in May as the construction of multi-family housing units dropped, but further gains in building permits suggested a rebound that would continue to support economic growth in the second quarter.
Groundbreaking fell 0.3 percent to a seasonally adjusted annual pace of 1.16 million units, the Commerce Department said on Friday. Starts in April were little changed at a 1.17 million-unit pace.
Economists polled by Reuters had forecast housing starts falling to a 1.15 million-unit pace last month.
Housing remains a pillar of strength for the economy.
Residential construction added almost a six-tenths of a percentage point to first-quarter gross domestic product, the biggest contribution in more than three years.
Groundbreaking on single-family homes, the largest segment of the market, rose 0.3 percent to a 764,000-unit pace last month. Single-family starts in the South, where most home building takes place, rose 2.6 percent to their highest level since December 2007.
Single-family starts in the Northeast surged 12.7 percent.
In the West, groundbreaking on single-family housing projects rose 1.9 percent. But single-family starts in the Midwest tumbled 14.7 percent to a six-month low.
Further gains in single-family starts are likely after a survey on Thursday showed confidence among home builders rose to a five-month high in June amid optimism over sales and buyer traffic. But single-family home construction continues to run ahead of permits, which could limit gains in the near term.
Housing starts for the volatile multi-family segment fell 1.2 percent to a 400,000-unit pace. The drop followed an 11.9 percent jump in April. The multi-family segment of the market continues to be supported by strong demand for rental accommodation as some Americans remain wary of homeownership in the aftermath of the housing market collapse.
Multi-family home construction is also being aided by rising household formation as a fairly strong labor market increases employment opportunities for young adults.
Building permits rose 0.7 percent to a 1.14 million-unit rate last month. Permits for the construction of single-family homes fell 2.0 percent last month to a 726,000-unit rate, while multi-family building permits increased 5.9 percent to a 412,000-unit pace.
((Reporting by Lucia Mutikani; Editing by Paul Simao))