Mastercard's Quest for the Holy Grail of Payments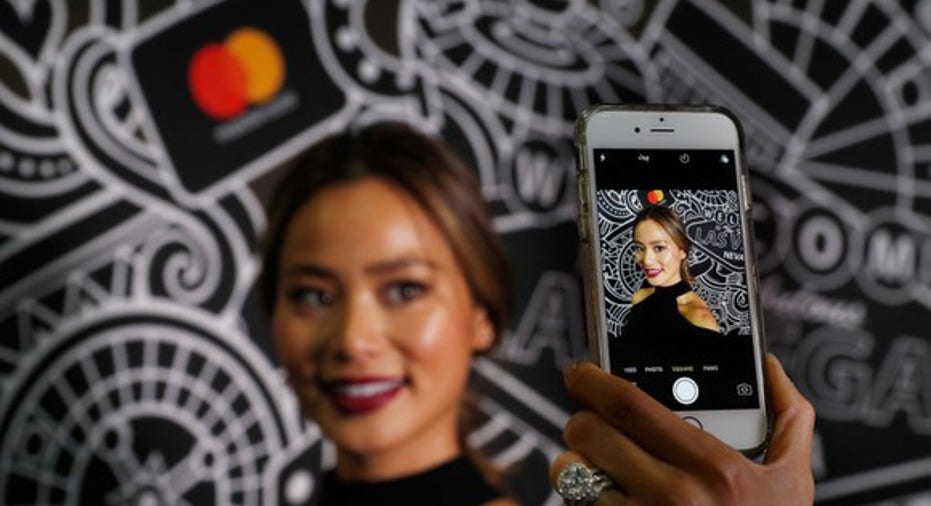 As the competition in the payments industry heats up with new technologies and competing platforms, companies in this sector must use laser-like focus to develop products that customers want and will use. In the payments industry, this usually means one of two things:
1) Ensuring all transactions are secure and safe; and
2) Removing friction from the payments process so that making purchases is as convenient as possible.
Image source: Mastercard.
While this is common sense, there is plenty of data to back up these assumptions. InTotal System Services, Inc.'s2016U.S. Consumer Payments Study, a whopping 74% of all respondents said they would choose the credit card with the best security features over the credit card with the best rewards. The 2016 North America Consumer Digital Payments Survey released by Accenturealso emphasized the importance of trust with a payments provider, stating, "Trust is the foundation of consumer relationships with payments providers. Consumers expect them to secure their money, protect their personal data, and prevent and safeguard against fraud."
The same study by Accenture also showed that a huge segment of customers value convenience above all else. The study labelled these users as "experiencers" about which, the study stated, "Experiencers want payments providers to deliver frictionless, fast and convenient digital payments transactions ... Convenience rules for this segment." The study identified 23% of all consumers as sharing this mindset.
Keeping these statistics in mind, one can see how marrying these two concepts would be equivalent to finding the Holy Grail of payments. This is how Mastercard Inc (NYSE: MA), clearly one of the giants in the payments space, plans to capture market share and win more card issuer deals by making payments as safe and frictionless as possible.
Safety first
In the past couple of years Mastercard has experimented with several features designed to make the payments process more secure. In August 2015, Mastercard paired up with Canadian-based wearable firm Nymi and Toronto-Dominion Bank (NYSE: TD) to launch a band that used one's heartbeat to authenticate payments.
More recently, in November 2016, the company introduced its latest pioneering security platform, Decision Intelligence. According to Mastercard, this program "uses artificial intelligence technology to help financial institutions increase the accuracy of real-time approvals of genuine transactions and reduce false declines." The service leverages machine learning so that each transaction is assigned a score, which is then used to help judge future payments.
Most famously, and undoubtedly a nod to the rise of the millennial consumer, the company launched its selfie security platform throughout 2016 in markets around the globe. More formally called Mastercard Identity Check, the program uses unique biometric characteristics such as a fingerprint or face, to authenticate a payment for online purchases. The feature sends a message to the purchaser who must then either use their fingerprint or take a selfie on their phone before the payment is authorized. In 2016, this feature was launched in 16 different markets around the globe.
While management has not provided feedback on any of the specific features' adoption or effectiveness, in its most recently reported quarter's conference call, CEO Ajay Banga said "safety and security" was one of the "fastest growing" segments within the company's services space. During the same conference call, when CFO Martina Hund-Mejean announced "other revenue" grew by 20%, she said it was "driven primarily" by "safety and security services."
Fast, easy, and convenient
Mastercard has placed a similar emphasis on making payments as frictionlessas possible. For Mastercard, this means creating a payments process that is fast, simple, and convenient for consumers and merchants alike.
One of the ways Mastercard has worked hard to accomplish this is by delivering many different methods of payment. Two years ago, in the company's 2015 first quarter conference call, Banga stated Mastercard was "technology agnostic" when it came to mobile and digital payments and that Mastercard was "determined to support implementations" based on different market models. Since that time, the company's leadership has worked hard to fulfill this promise.
In January 2016, Mastercard reached an agreement with the wearable payment platform Coin, in a collaboration to introduce more payment features in wearables. Since the collaboration, Coin was acquired by Fitbit Inc, meaning Mastercard might have an early edge among payments companies to break into the wearable market in a big way.
Image source: Mastercard Inc
Mastercard is also bringing payments to the kitchen. In a partnership with Samsung Electronics Co Ltd, the Groceries by Mastercard app will allow you to order and pay for groceries through your connected Samsung Family Hub refrigerator.
Finally, starting in 2017, OnStar Go will be embedded across most General Motors Company'svehicles. The platform, which will be powered by International Business Machines Corp.'sWatson, is to be enabled with Mastercard's MasterPass, meaning the user will be able to make safe and secure payments through the device. The platform sounds promising. Users will be able to order and pay ahead to their favorite restaurant's drive through, pay for gas without needing a wallet, and it can even remind the driver to stop on the way home from work to pick up milk.
The Holy Grail of payments
The ability to couple convenience and trustworthy security is the Holy Grail of payments. The company that can unlock these two factors first will be in a commanding position within the industry. While it is likely that not all the platforms and features listed above will ever catch on, it is clear Mastercard is innovating and experimenting with a number of cutting-edge initiatives. Investors should take notice then, as it's a good bet Mastercard will become the first in the industry to successfully conclude the crusade for the Holy Grail.
Find out why Mastercard is one of the 10 best stocks to buy now
Motley Fool co-founders Tom and David Gardner have spent more than a decade beating the market. (In fact, the newsletter they run, Motley Fool Stock Advisor, has tripled the market!*)
Tom and David just revealed their ten top stock picks for investors to buy right now. Mastercard is on the list -- but there are nine others you may be overlooking.
Click here to get access to the full list!
*Stock Advisor returns as of January 4, 2017
Matthew Cochrane owns shares of Mastercard. The Motley Fool owns shares of and recommends Fitbit and Mastercard. The Motley Fool recommends Accenture and General Motors. The Motley Fool has a disclosure policy.