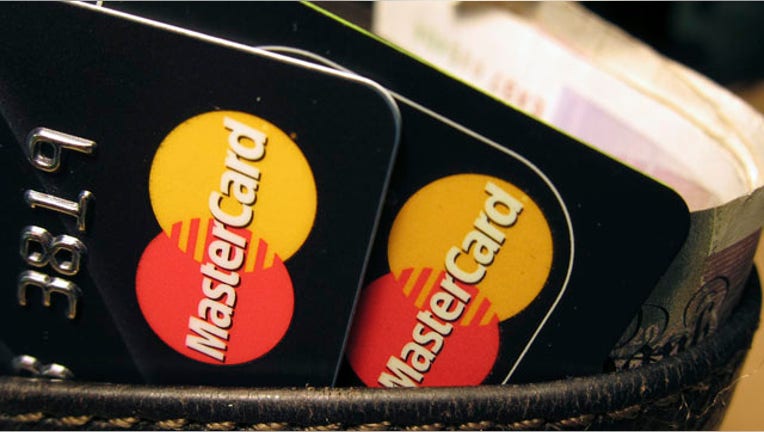 MasterCard Inc, the world's second-largest payments network, reported higher-than-expected quarterly profit and revenue as people spent more using credit and debit cards.
MasterCard's net income rose 12.7 percent to $1.08 billion, or $1.00 per share, in the first quarter ended March 31, from $959 million, or 86 cents per share, a year earlier.
On an adjusted basis, the company earned $1.01 per share, beating the average analyst estimate of 95 cents, according to Thomson Reuters I/B/E/S.
The Purchase, New York-based company's total revenue rose 11.8 percent to $2.73 billion, beating the average estimate of $2.65 billion. (http://mstr.cd/2qthx67)
MasterCard's shares were up 1.4 percent at $117.99 in premarket trading.
MasterCard and bigger rival Visa Inc generate revenue by facilitating credit- and debit-card transactions and their fortunes are closely tied to the health of the economy and consumer spending.
Economic data in the past few months has been largely positive - the labor market has improved, while average wages are also up.
MasterCard, which processes more than 65,000 transactions a minute, said adjusted gross dollar volumes rose 8 percent to $1.18 trillion in the quarter on a local currency basis.
The United States, the company's largest market, accounted for about 32 percent of the total gross dollar volumes.
Cross-border volumes - the value of transactions made by card holders abroad - increased 13 percent on a local currency basis.
Total costs rose to $1.23 billion from $1.09 billion a year earlier as advertising and marketing spend increased. (Reporting by Nikhil Subba in Bengaluru; Editing by Sai Sachin Ravikumar and Saumyadeb Chakrabarty)