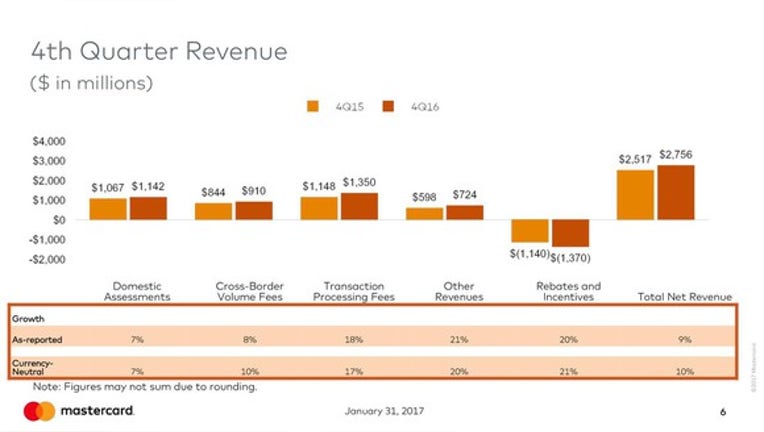 Making transactions more secure without taking away from a positive customer experience has historically proven to be a difficult task. Companies within the payment industry know they can enhance the security of payment transactions by requiring their account holders to jump through an increasingly larger number of hoops before every purchase, but these come at a high cost of inconvenience:
Scan your retina here.
Answer this text with the secret code you received in your email.
Place your finger on your phone for your finger print.
What's your maternal grandmother's maiden name?
What was the halftime score of your high school's homecoming game in your junior year?
These annoying steps take away from a positive customer experience as every added security feature is another point of friction for customers.
Nevertheless, the importance of security to the payments industry cannot be overstated, however inconvenient. In Total Systems Services'2016 U.S. Consumer Payment Study, an overwhelming majority of respondents (74%) claimed they would pick a payment option with better security features over one offering better rewards.
Image source: Pixabay
Mastercard latest bolt-on acquisition
Last month, Mastercard Inc (NYSE: MA) acquired NuData Security, a technology company specializing in applying passive biometrics to prevent fraud. While the terms of the deal were not disclosed, Mastercard explained it hopes to incorporate NuData's offerings into its existing security catalog.
In the press release announcing the acquisition, Ajay Bhalla, the president of enterprise risk and security, emphasized how important fraud management was to Mastercard's business model. He stated:
Later in the press release, Mastercard stated it believes NuData can solve the age-old conundrum of applying stringent security features in a smooth and seamless manner by using passive biometrics.
How passive biometrics work
Mastercard has experimented with several unique security features in the recent past including having account holders take selfies to verify their identity. Image source: Mastercard Inc.
NuData Security's flagship product, NuDetect, claims to use passive biometrics to authenticate account holders' identities by analyzing their digital profiles. It does this in a variety of uniquely innovative ways including the manner in which customers type on their keyboards and hold their smartphones. By building an immense database of thousands of behavioral characteristics of this type, NuData claims to differentiate between existing customers making legitimate purchases with a new device from a new location and crooks using the same device to make fraudulent purchases. When a user's identity can be verified through means like this, it protects and maintains a seamless customer experience.
In the press release, NuData CEO Michael Giasson expressed confidence that his company was up to the task:
Mastercard plans to integrate NuData into its existing fraud management and security offerings. At first glance, NuData seems to be a perfect fit. Late last year, Mastercard introduced Decision Intelligence, an AI-powered platform designed to provide real-time feedback to merchants and financial institutions about whether transactions were genuine or fraudulent. The program was implemented to reduce fraud and false declines (transactions that are declined because they are believed to be fraudulent but are, in fact, legitimate). NuData's capabilities would seem to perfectly complement Decision Intelligence's platform.
Why investors should care
When Mastercard reported its 2016 fourth quarter earnings in January, its fastest-growing section was once again what the company calls on its earnings presentation "Other Revenues". For the quarter, the section brought in $724 million, a 21% increase year over year. Anonymously gathered under the "Other Revenues" umbrella are a variety of services Mastercard offers it card-issuing financial institution clients, including fraud detection and security features, loyalty and reward management programs, consulting and research services, and data analytics.
Image source: Mastercard Inc's 2016 Q4 Earnings Presentation
Obviously the more capabilities Mastercard can offer its clients the more it can charge for these services. With "Other Revenues" consistently increasing by double-digit percentages, the series of bolt-on acquisitions the company has made the past several years seem like smart and well-thought out allocations of capital.
Yet these types of services are even more valuable than the extra revenue they produce for Mastercard. The more essential services Mastercard can provide that fall outside of its clients' core competencies, the stickier Mastercard's relationship becomes with its bank and financial institution clients. In other words, the more value Mastercard brings to the table the harder it is for a bank to switch to a competing payment network, like Visa Inc. In this light, Mastercard's acquisition of NuData was another big win for shareholders.
10 stocks we like better than MastercardWhen investing geniuses David and Tom Gardner have a stock tip, it can pay to listen. After all, the newsletter they have run for over a decade, Motley Fool Stock Advisor, has tripled the market.*
David and Tom just revealed what they believe are the 10 best stocks for investors to buy right now... and Mastercard wasn't one of them! That's right -- they think these 10 stocks are even better buys.
Click here to learn about these picks!
*Stock Advisor returns as of April 3, 2017
Matthew Cochrane owns shares of Mastercard. The Motley Fool owns shares of and recommends Mastercard and Visa. The Motley Fool has a disclosure policy.