Marriott Celebrates Sales Gains in Advance of Starwood Deal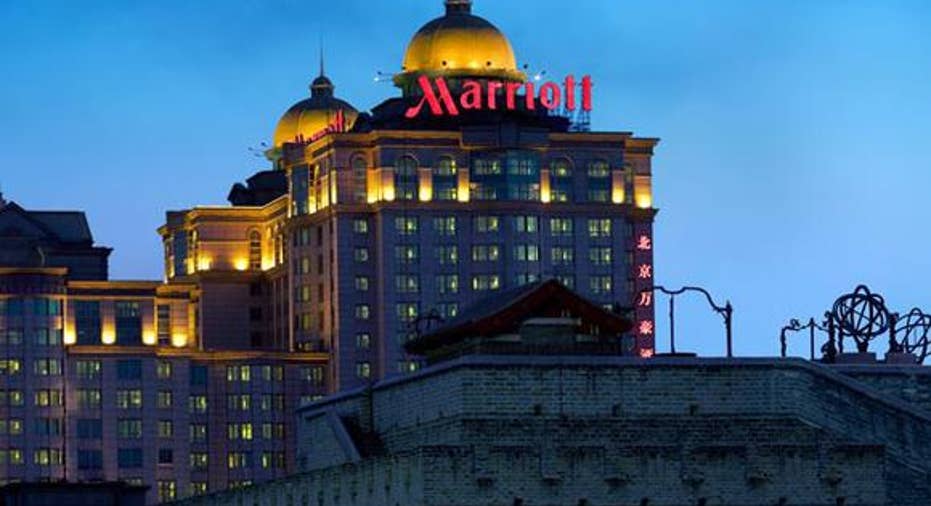 Image: Marriott.
The hotel industry has become exceedingly competitive, and Marriott International remains a premier player in the hotel space. In response to those competitive pressures, Marriott made a bid to buy rival Starwood Hotels & Resorts in a deal that will create the biggest hotel company in the world, and after some unexpected drama during the quarter, the merger looks like it's on track to close in the near future. Yet coming into Wednesday's first-quarter financial report, Marriott investors still had high expectations that it could generate solid growth even without Starwood to help its results. Marriott's results lived up to those expectations, and shareholders were generally pleased. Let's take a closer look at how Marriott fared and what's ahead for the company.
Marriott keeps growingMarriott's first-quarter results showed the reliability of the hotelier's business. Revenue was up more than 7% to $3.77 billion, which was well ahead of the 5% growth rate that most investors were expecting to see. Adjusted net income climbed 9% to $226 million, and that produced adjusted earnings of $0.87 per share, $0.03 better than the consensus forecast among investors.
Looking at some of Marriott's key metrics, revenue per available room for comparable properties rose 2.6% on a constant-currency basis, and although the dollar's strength cost the company about half of that gain on a reported basis, the foreign currency impact has steadily lessened over time and should be even less important if current trends persist. North America's results were more or less consistent with the system average, with RevPAR rising 2.4% with a 2.6% rise in average daily rates. Performance for the company's full-service hotels were slightly better than its limited-service counterparts. Internationally, constant-currency comparable RevPAR climbed 3.5%, but on a dollar basis, the segment took a 2.5% decline.
Marriott's revenue benefited from a slight increase in base management and franchise fees, and incentive management fees rose by double-digit percentages in bouncing back from poorer performance last quarter. Marriott has successfully moved more of its network toward an incentive-fee structure, and improving profit margins came largely from North American company-owned properties.
Marriott also kept adding to its property portfolio. In all, 68 new properties with more than 10,000 rooms become part of Marriott's worldwide lodging portfolio, bringing the total to almost 4,500 properties and 767,000 rooms. The company's pipeline stayed relatively steady, with about 1,700 properties and 275,000 planned rooms.
CEO Arne Sorenson showed his enthusiasm about the results. "We were pleased with our results for the first quarter," Sorenson said, "with adjusted diluted EPS meaningfully ahead of expectations. ... Our flagship brands, Marriott and Courtyard, both reimagined and reinvented, continue to be favored by our owners and franchisees." Yet newer brands are aimed at other demographics, and Marriott has been encouraged by the diversification that brands like Delta and Moxy will bring to its overall portfolio.
Can Marriott keep climbing?Obviously, a big part of the focus right now is on the Starwood deal. As Sorenson noted, shareholders of both companies have approved the deal, and integration teams from both Starwood and Marriott are working to ensure that the combined entity hits the ground running when the deal goes through.
That said, Marriott's outlook for the second quarter was consistent with expectations in previous quarters. The hotelier expects comparable RevPAR to rise 3% to 5% worldwide, with slightly slower growth outside North America. Earnings of $0.96 to $1 per share would be slightly less than the $1.01 per share that investors currently expect. For the full 2016 year, the company left comps expectations unchanged, but it boosted its room additions rate up a percentage point to 8%. Fee revenue guidance was unchanged at between $1.995 billion and $2.045 billion, and it's still looking for gains in incentive fees of 10% to 15%. Costs of the acquisition could amount to $130 million to $150 million.
Marriott investors were happy with the results, sending the stock up almost 2% in after-hours trading following the announcement. As long as no further surprises happen with the Starwood deal, Marriott appears to have things going exactly the way it wants in building what should be the biggest hotel company in the world.
The article Marriott Celebrates Sales Gains in Advance of Starwood Deal originally appeared on Fool.com.
Dan Caplinger has no position in any stocks mentioned. The Motley Fool owns shares of and recommends Marriott International. Try any of our Foolish newsletter services free for 30 days. We Fools may not all hold the same opinions, but we all believe that considering a diverse range of insights makes us better investors. The Motley Fool has a disclosure policy.
Copyright 1995 - 2016 The Motley Fool, LLC. All rights reserved. The Motley Fool has a disclosure policy.