Markit Manufacturing PMI Rises to 51.3 in June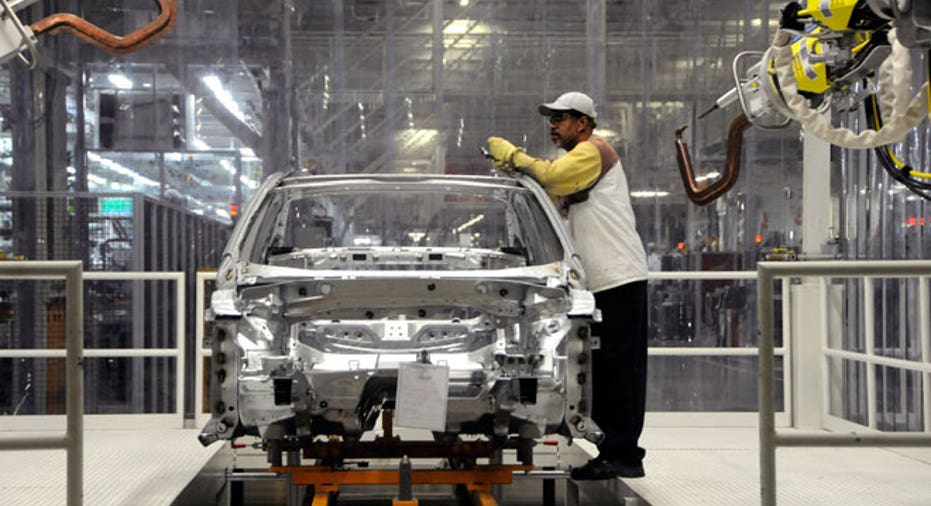 Factories across the nation picked up production in June, a report confirmed Friday, thanks to a bounce back in foreign demand for U.S. goods.
The purchasing managers' index compiled by data provider Markit rose to 51.3 last month, up from 50.7 in May and touching a three-month high. The result was little changed from a flash reading of 51.4. Readings above 50 represent expansion.
A separate gauge of national manufacturing similarly showed improvement in June. The Institute for Supply Management's index rose about two points to 53.2 from 51.3, stronger than the 51.4 economists surveyed by The Wall Street Journal expected.
Friday's national readings follow a batch of regional surveys conducted by Federal Reserve banks that, on balance, showed continued modest improvement during June.
Manufacturers across the country have reported improved conditions in recent months after a long streak of contracting activity, as factors pinning down production have eased. A slight softening it the U.S. dollar from levels late last year and at the beginning of 2016 has helped U.S. firms sell more goods abroad, and the stabilization in the price of oil has helped factories connected to the energy patch.
Those headwinds still linger, but Markit's report suggested factory owners see brighter prospects ahead. "The upturn in the employment index suggests that firms may be expecting the recent bout of weak demand to be temporary," said Chris Williamson, Markit's chief economist.
Factories picked up hiring as production improved, thanks in large part to rising exports. The increase in new orders from abroad was the fastest since September 2014, according to Markit, helping backlogs turn higher for the first time this year.
Write to Lisa Beilfuss at lisa.beilfuss@wsj.com