Markets volatile as quarter-end impacts on trading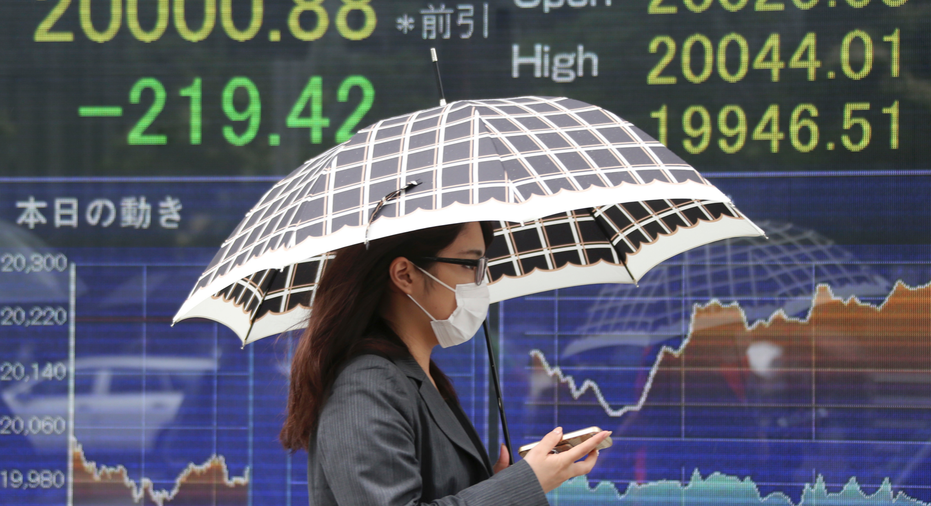 European stock markets bounced back Friday with trading set to be volatile for the rest of the session ahead of the quarter's end, traditionally a time when investors look to make their books look as healthy as possible by adjusting their portfolios in any number of ways.
KEEPING SCORE: In Europe, Germany's DAX was up 0.2 percent at 12,442 while the CAC 40 in France rose 0.6 percent to 5,183. The FTSE 100 index of leading British shares was 0.3 percent higher at 7,370. Wall Street was poised for a solid opening with Dow futures and the broader S&P 500 futures up 0.2 percent.
QUARTER END: With the second quarter of the year coming to an end, some investors will be looking to close out positions and book profits. It has the potential to make trading choppy over the coming hours.
ANALYST TAKE: "It is the last day of the week, month and quarter, so the impact of profit-taking and portfolio rebalancing by fund managers should have some impact on the markets," said Fawad Razaqzada, market analyst at Forex.com.
RATE BACKDROP: The week in Europe has been dominated by hints from European Central Bank President Mario Draghi and Bank of England Governor Mark Carney that monetary policy may have to be tightened soon. The comments prompted big rises in the euro and the pound. On Friday, both currencies gave up some gains. The euro was down 0.3 percent at $1.1410 but still near 14-month highs while the pound dropped 0.2 percent to $1.2977.
EUROZONE INFLATION: Figures showing a slight easing in eurozone inflation to 1.3 percent in the year to June had little market impact. Though the rate has not been lower since December, the decline was more modest than financial markets had anticipated. That was likely due to the fact that the core inflation rate, which strips out the volatile items of food, alcohol, energy and tobacco such as energy, rose to 1.1 percent in the year to June from 0.9 percent.
CHINA MANUFACTURING: A survey showed China's manufacturing activity accelerated in June, helped by stronger foreign demand for Chinese goods. The monthly purchasing managers' index issued by the Chinese statistics bureau and an industry group on Friday rose to 51.7 from May's 51.2 on a 100-point scale on which numbers above 50 show activity expanding. The Federation of Logistics & Purchasing said it was the 11th straight month of improvement.
ASIA'S DAY: Japan's Nikkei 225 index dropped 0.9 percent to 20,033.43 and the Hang Seng in Hong Kong fell 0.8 percent to 25,764.58. South Korea's Kospi lost 0.2 percent to 2,391.79. The Shanghai Composite index gained 0.1 percent to 3,192.43, while Australia's S&P ASX 200 lost 1.7 percent to 5,721.50. Shares in Southeast Asia were mostly lower.
ENERGY: Benchmark U.S. crude rose 42 cents to $45.35 a barrel in electronic trading on the New York Mercantile Exchange while Brent, the international standard, gained 41 cents to $48.04.