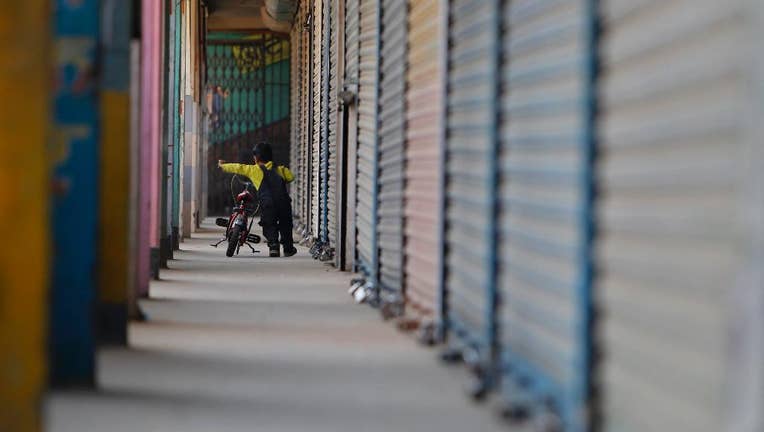 A general strike called by opposition parties has crippled life in Nepal's capital region Tuesday by shutting down schools, market and transportation.
An alliance of 30 opposition parties called the strike in protest of government plans to bring out a draft of the new constitution next week without the agreement of the opposition parties.
Police have detained 71 opposition activists who were trying to enforce the strike, police official Madhav Joshi said.
Police beat some of the protesters with bamboo batons as they were trying to attack a passenger bus defying the strike in Kathmandu.
Joshi said activists attacked and vandalized seven buses and trucks but no serious injuries have been reported.
The alliance has called for another general strike next Monday. It is common in Nepal for protesters to attack vehicles and shops that defy strike calls, and people fearing such attacks generally shutter their businesses and stay off the streets.
Nepal abolished its monarchy in 2008 but political differences have left it without a constitution. The Constituent Assembly elected in 2013 had pledged to get the draft ready by Jan. 22.