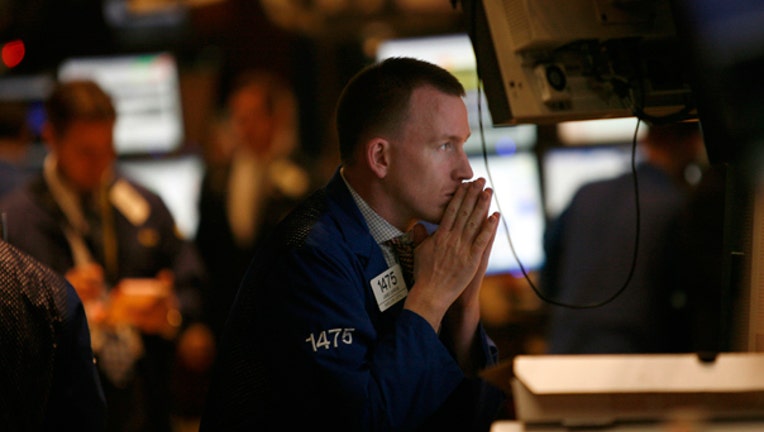 In the face of the fiscal cliff drama, the sequester's likely implementation and new trouble in Europe, the S&P 500 has a decent chance to string together its fifth consecutive positive month in historically-bullish March.
The back-to-back monthly gains to start the year bode very well for 2013's overall performance. According to S&P Capital IQ, the S&P 500 has recorded a positive total return in all 26 calendar years since 1945 that the index has gained in price in both January and February.
In all but two years (1987 and 2011), the S&P 500 has enjoyed double-digit rallies following January and February gains and the average return is an impressive 24%.
"The reason for this full-year early warning signal, in my opinion, is that investors -- like an octogenarian willing to skip a nap -- believe there may be too much to miss should they take their traditional seasonal siesta," Sam Stovall, chief investment strategist at McGraw-Hill's (NYSE:MHP) S&P Capital IQ, wrote in a note to clients.
The Dow Industrials were flirting with all-time highs once again on Friday even as President Obama and leaders in Congress failed to reach a deal on sequestration, triggering billions in automatic spending cuts that are projected to eat into economic growth.
Marching Ahead?
So far Wall Street has managed to shrug off the scary predictions about the sequester, unlike the volatile reactions to the fiscal cliff negotiations at the end of 2012.
"If individuals really don't care and continue to try and catch up on recent gains (2012-3) they missed out on, more money could come in, supporting stocks," Howard Silverblatt, senior index analyst at S&P Dow Jones Indices, wrote in a note.
While March is debuting with a cloudy outlook thanks to political paralysis in Washington, the month tends to be quite bullish for stock prices, producing a rally 65% of the time.
March is the third best among all months since 1945, generating an average S&P 500 price jump of 1.22%, nearly double the average increase of 0.67% of all months over that span, S&P said. The only stronger months are April (1.54%) and December (1.79%).
March has been an even stronger month since 1990, climbing an average of 1.35%.
All-Time Highs in Sight
Given the obstacles ahead and solid returns already generated, some are calling for the markets to pull back now.
They fear the Italian election results will worsen the eurozone crisis, the sequester hits will cause a recession or the Federal Reserve may turn off the easy-money stimulus that has propped up stock prices for years.
"I'm on the lookout for bearish scenarios, but for now I continue to dance with the bulls," Ed Yardeni, president of investment advisory Yardeni Research, told clients this week.
In fact, Yardeni believes the S&P 500 could even clinch a new all-time record of 1565.15 on March 6 -- "just in time to celebrate" the bull market's four-year anniversary.
Early-Year Gains Support Bulls
With that in mind, S&P said the stock market has advanced in March 69% of the time in years when the S&P 500 was up in January and February, gaining an average of 1.1%.
Moreover, back-to-back positive months to start a year have been followed by a positive calendar year total return (including dividends) in all 26 instances since 1945. While investors' total return was just 2% in 2011 following gains in January and February, more recent examples include a 16% jump in 2006 and a 29% surge in 1998.
"Even though the investing community faces economic and legislative hurdles in the near and long term, equity prices have risen in both January and February signaling, in our view, that many of these worries are unwarranted," Stovall said.
So where should investors who believe history will repeat itself sock their money?
Stovall said the sectors that have outperformed in March since 1970 tend to be more economically sensitive: consumer discretionary, materials, energy, financials and industrials. This group is led by consumer discretionary stocks, which sport an average March gain of 2.1%.
On the other hand, investors may want to steer clear of more defensive groups like health care, telecom and utilities, along with information technology stocks, which have averaged no price improvement during the month.