Mark Mobius to retire from Franklin Templeton Investments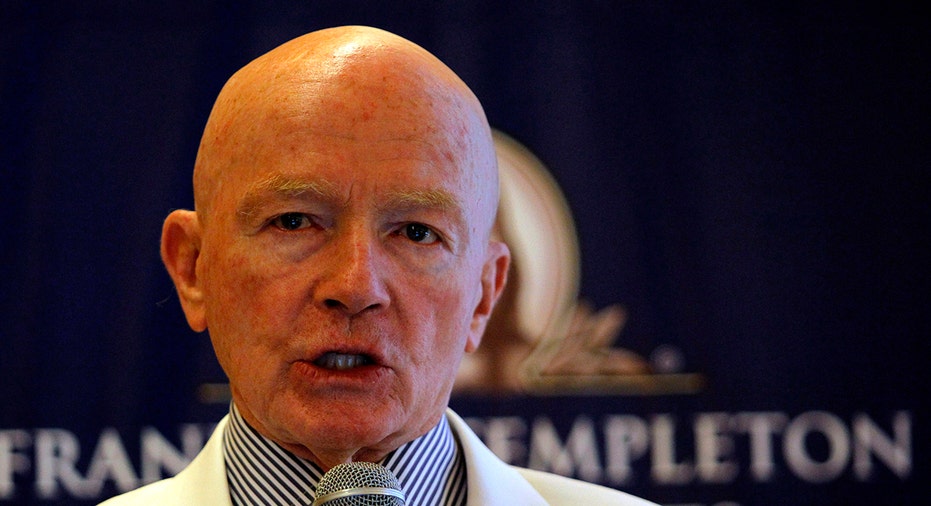 After 30 years at the helm of Franklin Templeton Investments Mark Mobius announced on Friday that he will retire from the company on Jan. 31.
"Mark has been an investor through historically transformational times in emerging markets and later frontier markets. Over the last three decades, Mark has built a team of talented research analysts and portfolio managers around the world, and has generously shared his experiences with an audience that spans the globe. We wish him all the very best in his future endeavors, as we do not expect retirement will slow him down very much," chairman and CEO Greg Johnson said in a company press release.
Mobius, currently the executive chairman of Templeton Emerging Markets Group, has spent more than 40 years working in emerging markets all over the world. He joined Franklin Templeton in 1987 as president of the Templeton Emerging Markets Fund, Inc. He was hired by the late Sir John Templeton in 1987 to launch one of the first mutual funds dedicated to emerging markets.
"I feel very fortunate to have spent most of my career at Franklin Templeton Investments," Mobius said in the statement. "I have had the great privilege of working with an emerging markets team that includes some of the most talented and passionate people in the business, a number of whom have been with me for decades. I leave with great confidence in the Templeton Emerging Markets team and leadership at Franklin Templeton."
He is the author of numerous books, and in 2017, Mobius received a lifetime achievement award from the Global Investor Magazine.
Mobius earned his bachelor's and master's degrees from Boston University, and a Doctor of Philosophy (Ph.D.) in economics and political science from the Massachusetts Institute of Technology.