Mark Cuban: Cooperman Can Beat SEC Charge Like I Did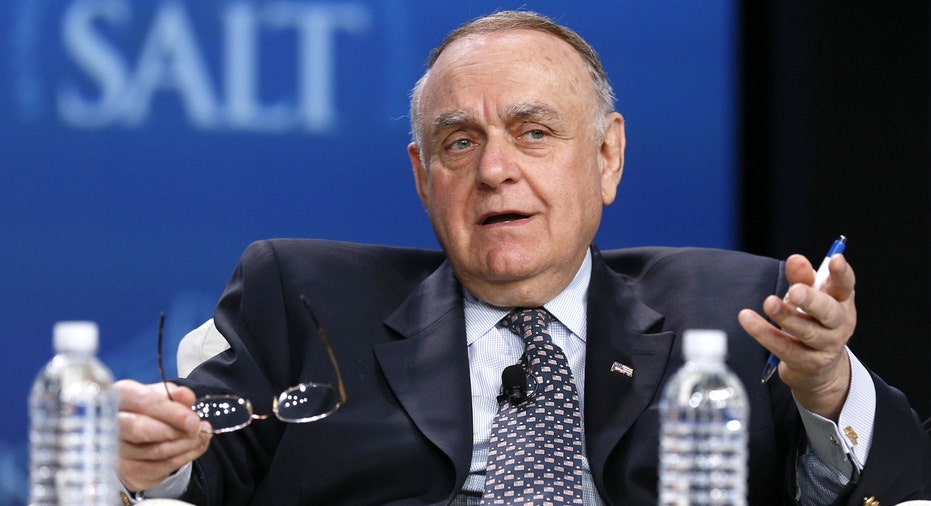 Leon Cooperman, outspoken billionaire chief of hedge fund Omega Advisors, now under scrutiny for civil insider trading charges is getting some support from another outspoken billionaire who beat back similar charges just a few years ago, the FOX Business Network has learned.
Internet entrepreneur and Dallas Mavericks owner Mark Cuban told FBN he's dubious about the case brought against Cooperman by the Securities and Exchange Commission, Wall Street's top cop when it comes to enforcing insider trading laws.
"When it comes to insider trading, if the trade happened years ago and there is no criminal case, there is a very good chance he did nothing wrong," Cuban said in an email to FBN.
His remarks echoed a similar defense he made of Cooperman on Twitter (NYSE:TWTR), in which he called the SEC's action a "witch hunt" and said it looks to be "straight out of the show Billions,"  a popular cable-television series of a factional hedge fund manager who makes money by trading on inside information and is under scrutiny by a sometimes overzealous prosecutor.
The lack of a Justice Department criminal case against Cooperman might show that the SEC's evidence isn't as strong as it should be, Cuban said. The SEC can only bring civil cases, meaning it can't seek jail time in its enforcement action, but it can fine defendants and take other remedial actions, such as barring the target from being an officer of a public company or running an investment portfolio open to the public.
The Justice Department, which does have criminal authority to jail targets as it has done in recent years regarding insider trading, hasn't joined the SEC in its suit against Cooperman in part because it must meet a higher bar including more evidence and prove that Cooperman has a clear intent to commit fraud.
While Cuban isn't a lawyer, he knows a good deal about insider trading and has some insight into Cooperman's troubles. In 2013 a jury cleared Cuban of civil insider trading charges based on facts remarkably similar to those in the Cooperman case. Both men were accused of profitably trading stock after receiving material non-public information from company officials. In both cases, the Justice Department did not join the SEC in the enforcement action.
Like Cuban, the amount of money gleaned through the alleged insider trade is negligible compared to Cooperman's enormous net worth. Cooperman is said to be worth $3 billion, and the trade in question earned him around $4 million. In addition, there was no evidence showing that either Cooperman or Cuban made a payment to the company official as part of a deal to receive the non-public information. Providing a tipper a so-called benefit is considered a key requirement under current insider trading statues.
After fighting the SEC's charges for five years, Cuban was cleared of any wrongdoing, and since then has become an outspoken critic of the SEC. Immediately following his acquittal he told reporters that the lawyer for the commission "stood up there and lied" during the trial.
Cooperman has been among President Obama's most outspoken critics from the business community. He has attacked the president for his rhetoric on race relations and his remarks on Wall Street, calling financial executives "fat cats."  Cooperman is promising a similar spirted public defense against the SEC. After the SEC filed its civil case, he sent a five-page letter to his hedge fund investors providing his side of the story, stating "that it is illogical, and defies common sense, that the SEC would bring an insider trading case based on (his) trading pattern."
Some legal experts concur with Cooperman's assessment. Veteran white-collar attorney Stanley Arkin, said the prosecution will struggle to prove Cooperman had intended to break the law since no payment or benefit was passed to the tipper. Proving intent is a key component of prosecuting any insider trading case, though the bar is lower for civil cases brought by the SEC.
Still, Arkin said, "It's unlikely that somebody like Cooperman would intentionally try insider trading for $4 million since he's unusually wealthy and unusually sophisticated. It doesn't make any sense."
Arkin said it is possible that SEC could have evidence that shows the tipper, who gave Cooperman the information on a company called Atlas Pipeline in which Omega held shares, had received some sort of benefit and thus has a stronger case than what appears in the initial case filing.
"The SEC would not have overlooked that requirement," Arkin said. "Consideration for the tipper‎ must be there or else how could the agency proceed?"