Marijuana Gains Global Support With Approvals On The Horizon In Germany and Canada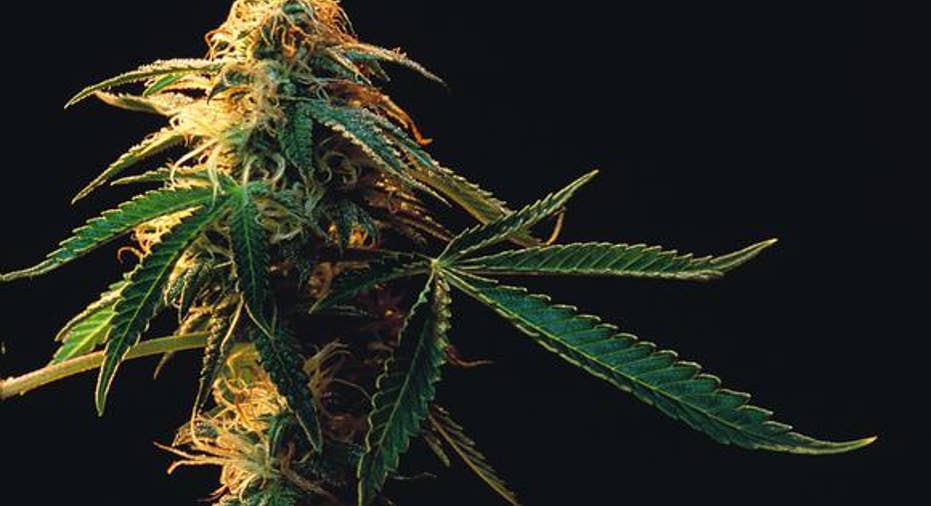 Germany's top health regulator reported this week that the country will pass sweeping medical marijuana legislation that will allow Germans with illness access to the drug. Separately, momentum is building in Canada for pro-pot legislation that will allow for recreational use. Since these advances in the marijuana movement could influence decisions here in the U.S., let's learn more about what's going on.
Overcoming obstaclesCurrently, Germans with AIDS can be prescribed marinol, a drug derived from the cannabinoid THC, and MS patients who suffer from muscle spasticity can be prescribed GW Pharmaceuticals' Sativex, a spray formulation of THC. Soon, many more patients who suffer from a variety of otherwise un-treatable ailments may also be able to get their prescriptions filled for dried marijuana buds.
According to Germany's Health Minister Hermann Grohe, legislation has been sent to Germany's parliament that would allow patients to purchase medical marijuana at pharmacies. That medical mariijuana would be grown at specially licensed plantations in Germany, and health insurance will be required to cover the cost of a prescription.
Germany's legislation doesn't go as far as recreational users might like, but it could help break down barriers that could lead to further reform later on. That's what happened already in the United States. Prior to passing their recreational marijuana laws, Colorado, Oregon, Washington, and Alaska all had medical marijuana laws on the books first.
Germany's parliament could still say no to Grohe's legislation, but if they pass it, medical marijuana could become a reality in 2017.
North of the borderIn Canada, it's already OK for people to use medical marijuana under licenses granted by Health Canada. That privilege could expand significantly next year if Health Minister Jane Philpott's plans pan out.
Philpott says that recreational marijuana legislation will be put forth early in 2017 that makes good on Prime Minister Justin Trudeau's promises to legalize the drug. In December, Trudeau reiterated his pro-pot stance in a speech to Canada's parliament.
At a special United Nations general assembly meeting on drugs recently, Philpott explained Canada's pro-pot position. By regulating the market, she believes they can keep marijuana out of the hands of children while also keeping criminals from profiting from the drug. Decriminalization will also reduce the burden that is put on prisons by enforcing the country's existing anti-marijuana laws.
Multiple frontsThe global grass-roots movement in support of marijuana legalization comes at the same time that drug developers are making strides in scientifically proving that marijuana can help patients.
Although the company suffered a high-profile disappointment when a study of THC in cancer pain failed in 2015, GW Pharmaceuticals reported earlier this year that its Epidiolex, a CBD derived medicine, significantly lowered the number of seizures experienced by people suffering from a form of epilepsy.
Specifically, GW Pharmaceuticalsstudyshowed that patients with Dravet syndrome who were treated with Epidiolex experienced 39% fewer seizures per month.
Increasing media coverage of scientific advances in the evaluation of marijuana as medicine may be helping tear down long-standing stereotypes. According to recent polls, Americans are more willing than ever to support marijuana legalization. Nationally, a poll conducted by Gallup revealed that 58% of Americans support legal marijuana. Similarly, polls in states considering approval, such as Florida, where medical marijuana is being considered, also tilt in favor of approval.
Looking aheadThere's considerable momentum to take a different approach to marijuana than has been taken in the past. An approval of medical marijuana in Germany and passage of recreational marijuana in Canada could further that momentum. If it does, then the global market for marijuana could look much different in a few years than it does today.
The article Marijuana Gains Global Support With Approvals On The Horizon In Germany and Canada originally appeared on Fool.com.
Todd Campbell has no position in any stocks mentioned.Todd owns E.B. Capital Markets, LLC. E.B. Capital's clients may have positions in the companies mentioned. Like this article? Follow him onTwitter where he goes by the handle@ebcapitalto see more articles like this.The Motley Fool has no position in any of the stocks mentioned. Try any of our Foolish newsletter services free for 30 days. We Fools may not all hold the same opinions, but we all believe that considering a diverse range of insights makes us better investors. The Motley Fool has a disclosure policy.
Copyright 1995 - 2016 The Motley Fool, LLC. All rights reserved. The Motley Fool has a disclosure policy.