March Retail Sales Show Surprising Strength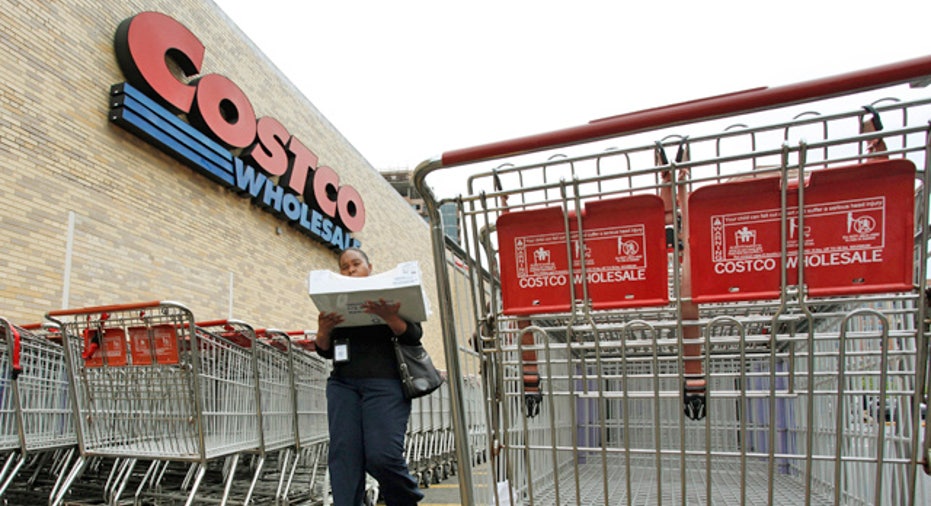 Sales by many major retailers were better-than-expected in March as consumers shrugged off soaring gas prices.
Analysts expected sales by retailers at stores open at least a year to have softened as a result of a late-falling Easter holiday and consumers' disposable income being cut as energy prices have soared.
However, many chains managed to eke out gains despite the choppy cross-current.
Costco (NASDAQ:COST) posted a 13% jump in comparable-store sales, easily besting analysts' estimates of a 7.4% gain. The wholesale club benefited from "inflation in gasoline prices" and strengthening in foreign exchange rates. Indeed, sales in its international division jumped 17% during the month.
High-end clothing retailer Saks (NYSE:SKS) saw its comparable-store-sales increase 11.1%, easily beating analysts' estimates of a gain of 0.7%. The company's women's designer and contemporary apparel sections fared particularly well.
Macy's (NYSE:M) unexpectedly posted a 0.9% gain in same-store sales, beating calls for a decline of 2%. A 34.8% increase in online sales helped boost the company's March sales.
Target (NYSE:TGT) reported a 5.5% loss in March same-store sales, better than the 6.4% drop Wall Street was expecting. The second-largest U.S. discount retailer also said it expects its retail margins for 2011 will be in the range of 9.7% to 10% instead of the 10.7% in the first quarter of 2010.