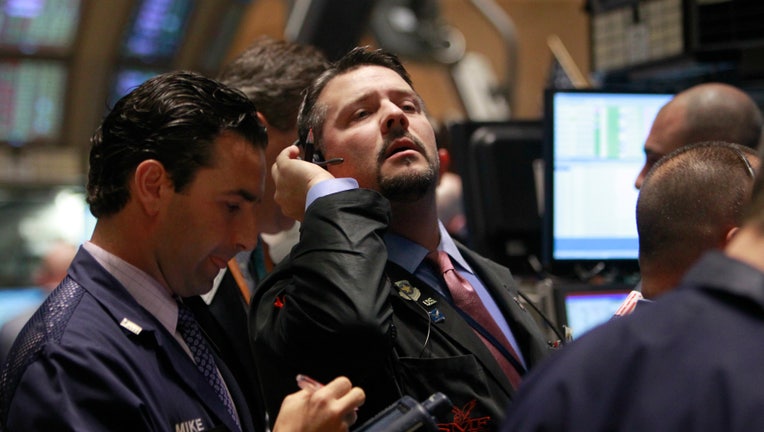 FOX Business: Capitalism Lives Here
The markets kicked off the third quarter solidly in the green after a round of strong data on the global manufacturing sector lifted traders' sentiment.
Today's Markets
According to preliminary calculations, the Dow Jones Industrial Average climbed 77.5 points, or 0.52%, to 14987, the S&P 500 rallied 9.5 points, or 0.54%, to 1615 and the Nasdaq Composite jumped 31.2 points, or 0.92%, to 3434.
Despite turmoil at the end of the second quarter, the markets managed to post the best first half of a year since the late 1990s. Global trading desks bid up equities as the third quarter began as traders digested mixed data on the manufacturing sector.
The Institute for Supply Management's U.S. PMI gauge increased to 50.9 in June from 49 in May, narrowly beating expectations of 50.5. The data indicate the U.S. manufacturing sector shifted into expansion in June from a mild contraction in May.
The contraction in the eurozone manufacturing sector slowed down mildly in June from the month before, with a PMI reading from Markit coming in at 48.8 from 48.3. Germany, the bloc's biggest economy, struggled, but France, Spain and Italy showed signs of stabilization.
"Eurozone manufacturing is showing welcome signs of stabilising," said Chris Williamson, chief economist at Markit. "Both output and new orders barely fell during June, and on this trajectory a return to growth for the sector is on the cards for the third quarter."
China's official PMI fell to 50.1 in June from 50.8 the month before, which was essentially in-line with estimate. However, a private report from HSBC showed conditions deteriorating at the swiftest pace since September. There have been concerns that the world's No. 2 economy will rapidly cool down, but those haven't yet come to fruition.
Elsewhere, gold rallied after posting its worst quarterly slump on record. The precious metal jumped $12.20, or 1%, to $1,236 a troy ounce. Oil climbed 68 cents, or 0.7%, to $97.24 a barrel. Wholesale New York Harbor gasoline gained 0.62% to $2.733 a gallon.
In corporate news, Apple (NASDAQ:AAPL) applied for a trademark for an "iWatch" in Japan, fueling speculation the technology giant could be introducing a new class of product soon.
Foreign Markets 
The Euro Stoxx 50 jumped 0.8% to 2624, the English FTSE 100 rallied 0.92% to 6272 and the German DAX advanced 0.4% to 7991.
In Asia, the Japanese Nikkei 225 surged 1.3% to 13853 and the Chinese Hang Seng zoomed higher by 1.8% to 20803.