MannKind Corp. Shares Are Down 28.3% So Far This Year. Here's Why.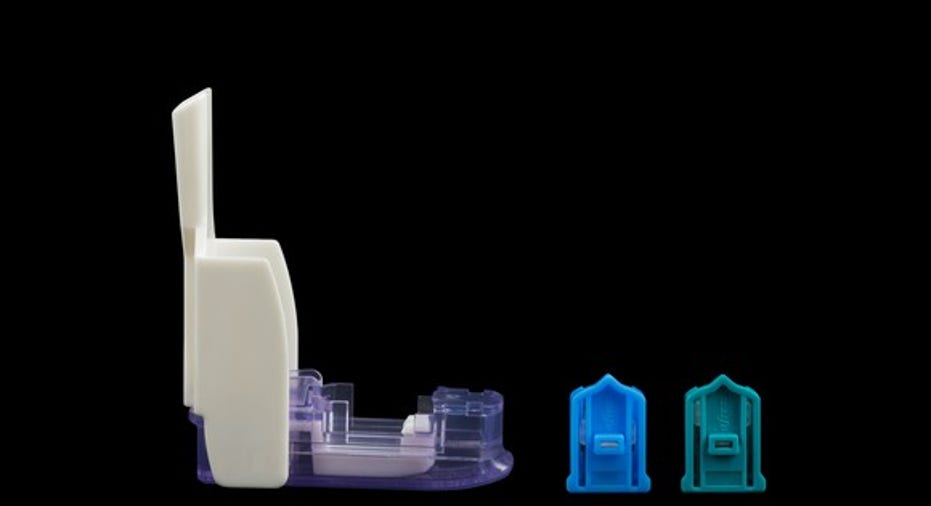 Image source: MannKind Corporation
What:It's been a wild year for investors in MannKind Corp. , a biopharma focused on inhaled insulin drugs.The company's share price has been all over the map, but it's currently down by more than 28% since the start of 2016,according to data fromS&P Global Market Intelligence.
So what:MannKind has provided investors with a steady stream of news events that have greatly impacted its share price. Here are the key developments that investors need to be aware of:
Shares plunged to start the year after news broke thatSanofi was terminating its partnership agreement with the company.
News of Sanofi backing away from MannKind caused a slew of analysts to revise their price targets. The most bullish among them believed that shares could trade up to $4 now that MannKind's management team would be free to fix the problems that plagued the Afrezza launch. Other analysts believed that the company was heading toward bankruptcy and valued the shares at $0.05 each.
MannKind's board officially promoted the company's longtime CFO Matthew Pfeffer to the corner office, filling a void in its leadership team.
CEO Pfeffer signed a new collaboration and licensing agreement with Receptor Life Sciences that could be worth up to $102 million. This move puzzled many investors, as Receptor Life Sciences was listed as "a newly formed entity," leaving shareholders to question the validity of the deal.
To answer investors concerns relating to Receptor Life Sciences, MannKind posted an FAQ on its website that shared more informationabout the company.Shares jumped.
Rumors started to swirl in late January that the company was looking to sell itself. Shares rose again.
Management held a special conference call with investors to provide details about the state of the company's financial position and its commercialization strategy for Afrezza.
MannKind reported results from the first quarter. Net loss came in at $24.9 million, which was down almost $5 million from the year ago period but it was still worse that than Wall Street was expecting. Management estimated that its cash burn rate would be between $10 million and $12 million per month.
MannKind raised about $47.5 million through a common stock and warrant offering from a group of select institutional investors. That news caused shares to plunge since the company had to offer these investors a nearly 30% discounted share pricein order to close the deal. If all warrants are exercised, then shareholders could be diluted from this deal by almost 23%, but if that happened, it would also entitle the company to additional funding.
Now what:Will MannKind's new strategy to turnAfrezza into a commercial success work? Can the company succeed where Sanofi clearly failed? Will the new strategy turn things around quickly enough to help the company meet its liquidity requirements?
Answering any one of these questions is impossible at the moment, which is creating a huge amount of uncertainty around this company's future. That makes MannKind's stock a highly speculative investment, so I'd advise potential investors to approach the company's shares with caution.
The article MannKind Corp. Shares Are Down 28.3% So Far This Year. Here's Why. originally appeared on Fool.com.
Brian Feroldi has no position in any stocks mentioned.Like this article? Follow him onTwitter where he goes by the handle@Longtermmindsetor connect with him on LinkedIn to see more articles like this.The Motley Fool has no position in any of the stocks mentioned. Try any of our Foolish newsletter services free for 30 days. We Fools may not all hold the same opinions, but we all believe that considering a diverse range of insights makes us better investors. The Motley Fool has a disclosure policy.
Copyright 1995 - 2016 The Motley Fool, LLC. All rights reserved. The Motley Fool has a disclosure policy.