Manicurist accuses Steve Wynn of sexual misconduct suit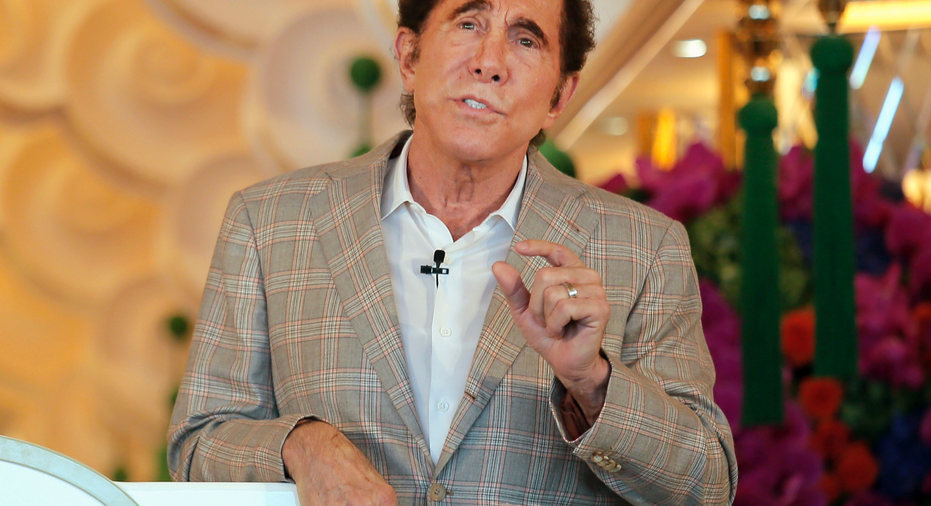 A woman who says she regularly performed manicures on embattled casino mogul Steve Wynn on Tuesday filed a lawsuit accusing him of sexual misconduct and the company he founded of endorsing his behavior.
The unnamed manicurist is the latest woman to level accusations against the billionaire who resigned as chairman and CEO of Wynn Resorts last month. Women in lawsuits, police reports and news reports have described what amounts to a longstanding pattern of sexual misconduct on the part of Wynn.
According to the lawsuit filed in state court in Las Vegas, Wynn would place the hand being manicured over his genitals, making her "contact his genitals through his pants." She alleges Wynn would get angry or agitated if she objected or tried to remove his or her hand from his genitals.
"During manicures, (Wynn) would demand that Plaintiff's sit close and intertwine their legs so that Plaintiff's knee was touching (Wynn's) crotch," according to the lawsuit that also names Wynn Resorts, its board of directors and a managing director as defendants. The woman, who is still employed at Wynn Resorts, said she became a regular manicurist for Wynn in 2015.
She said she reported Wynn's behavior to Claude Baruk, managing director of the salons at the company's two casino-resorts in Las Vegas, but was ignored or casually dismissed. She alleges she also reported it to her supervisor and upper management and "was told the conduct would be stopped."
However, the lawsuit alleges Wynn Resorts' management later indicated to her that the complaints "had been taken to the highest levels" of the company and that "nothing would be done to change (Wynn's) behavior."
Last week, two massage therapists sued Wynn accusing him of using his power to coerce them into sexual acts. The lawsuits and police reports accusing Wynn of sexual misconduct came after the Wall Street Journal reported in January that a number of women said he harassed or assaulted them and that one case led to a $7.5 million settlement with a manicurist.
Wynn has vehemently denied the accusations the newspaper reported and attributed them to a campaign led by his ex-wife, whose attorney has denied that she instigated the news story.
The manicurist's lawsuit describes some of the actions Wynn allegedly took in the days after the newspaper story was published. It states that on Jan. 31, Wynn demanded in front of Wynn Resorts' executives and all employees of the salon that "anyone who had ever felt assaulted or abused to raise their hand." The manicurist says no hands went up.
The next day, according to the document, Wynn showed up with audio-visual personnel during a celebration for a salon staffer and demanded that all employees record a video stating he had never assaulted them.
The lawsuit claims Wynn "continues to make appointments and receive manicures, pedicures and salon services" with the full knowledge and permission of Baruk, the company and its board of directors.
A communications firm that previously claimed to represent Wynn did not return a call from The Associated Press on Tuesday. Wynn Resorts spokesman Michael Weaver said Wynn "no longer uses spa or salon services" at the company's Wynn and Encore casino-resorts. He declined to comment further on the lawsuit.
Legal experts have said lawsuits likely will continue to be filed. In addition to the lawsuits from the manicurist and massage therapists, groups of shareholders have sued Wynn and the board of directors of Wynn Resorts accusing them of breaching their fiduciary duties.
Wynn Resorts is also facing scrutiny by gambling regulators in Nevada and Massachusetts, where the company is building a roughly $2.4 billion casino just outside Boston. Regulators in Macau, the Chinese enclave where the company operates two casinos, are also inquiring about the allegations.
___
Follow Regina Garcia Cano on Twitter at https://twitter.com/reginagarciakNO