Manhattan Associates Looks to Stay on Track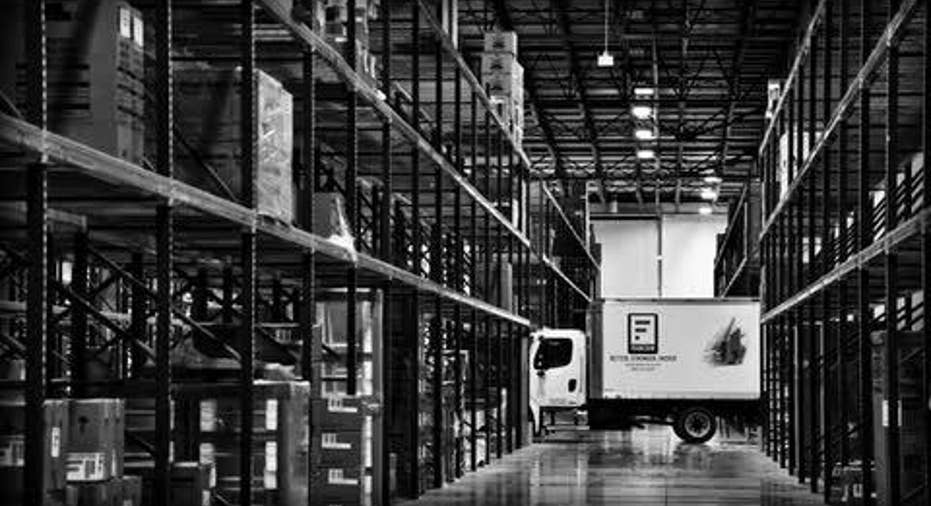 Image source: Manhattan Associates.
Managing supply chains is vital for companies across the globe, and many companies turn to Manhattan Associates to provide technology to help them track vital supplies to keep their businesses operating smoothly. Yet with the company about to announce its first-quarter results on Tuesday, Manhattan Associates investors are wondering if the stock will suffer another hiccup like it did last quarter. Nevertheless, a quick recovery was encouraging for shareholders, and promising news from General Motors could put favorable numbers in a better context. Let's look more closely at what investors expect from Manhattan Associates going into its earnings report.
Stats on Manhattan Associates
| | |
| --- | --- |
| Analyst EPS Estimate | $0.39 |
| Change From Year-Ago EPS | 14.7% |
| Revenue Estimate | $145.5 million |
| Change From Year-Ago Revenue | 9% |
| Earnings Beats in Past 4 Quarters | 4 |
Data source: Yahoo! Finance.
What's next for Manhattan Associates earnings?In recent months, investors have gotten more optimistic in their views on Manhattan Associates earnings, raising their first-quarter projections by a penny per share and their full-year 2016 estimates by a nickel per share. The stock has stayed relatively steady, rising 2% since mid-January.
Manhattan Associates shareholders have seen some volatility during the quarter, and most of it came following the company's fourth-quarter report in early February. From a fundamental standpoint, the supply chain manager's record-setting performance continued, with an 8% rise in sales helping to lift net income by 30%. Moreover, guidance for the coming year was positive, pointing to double-digit percentage growth in earnings and exceeding the consensus forecast among investors.
Yet some Manhattan Associates investors were apparently concerned by the fact that hardware-related revenue growth lagged behind double-digit gains in the services segment. The professional services subsegment was especially strong, but customer support and software enhancement revenue was also somewhat tepid. Given the company's track record of producing consistent growth across the board, shares fell as much as 20% over the ensuing week.
That downdraft proved to be short-lived. The stock market's rebound helped lift Manhattan Associates back upward as well, and in March, the company got good news from General Motors. Manhattan Associates found itself named among the automaker's official Suppliers of the Year for 2015. In particular, General Motors uses Manhattan Associates software for move parts through the manufacturing process more efficiently. Manhattan Associates said that the use of its Warehouse Management for Open Systems platform has accelerated inventory replenishment and boosted reliability in delivering parts where they're needed. Working closely with General Motors in its Brazilian operations shows the worldwide scope that Manhattan Associates has, and that should be increasingly important as the supply chain specialist reaches out to new customers.
Moreover, Manhattan Associates continues to roll out new platforms. In early April, the company released its newest e-commerce capabilities within its Distribution Management platform. Among them are the ability to track distribution-center operations via mobile device, apps to allow temporary staff to get up to speed quickly in tracking distribution issues, more efficient sorting capabilities, and tools to allow for packaging more efficiently. E-commerce has become a key growth area in the retail sector, and given the industry's unique supply chain logistical issues, Manhattan Associates has correctly focused on it as a target for attracting new clients.
In the Manhattan Associates earnings report, investors will want to ensure that the company's growth rates across the board remain where they've historically been. The short-term nature of last quarter's negative response to earnings suggests that investors are more comfortable with the stock, but Manhattan Associates will need to keep finding ways to expand and become a more important player in the supply chain space in order to keep shareholders happy over the long run.
The article Manhattan Associates Looks to Stay on Track originally appeared on Fool.com.
Dan Caplinger has no position in any stocks mentioned. The Motley Fool recommends General Motors and Manhattan Associates. Try any of our Foolish newsletter services free for 30 days. We Fools may not all hold the same opinions, but we all believe that considering a diverse range of insights makes us better investors. The Motley Fool has a disclosure policy.
Copyright 1995 - 2016 The Motley Fool, LLC. All rights reserved. The Motley Fool has a disclosure policy.