Man vs. Machine: Who's Really Running These Markets?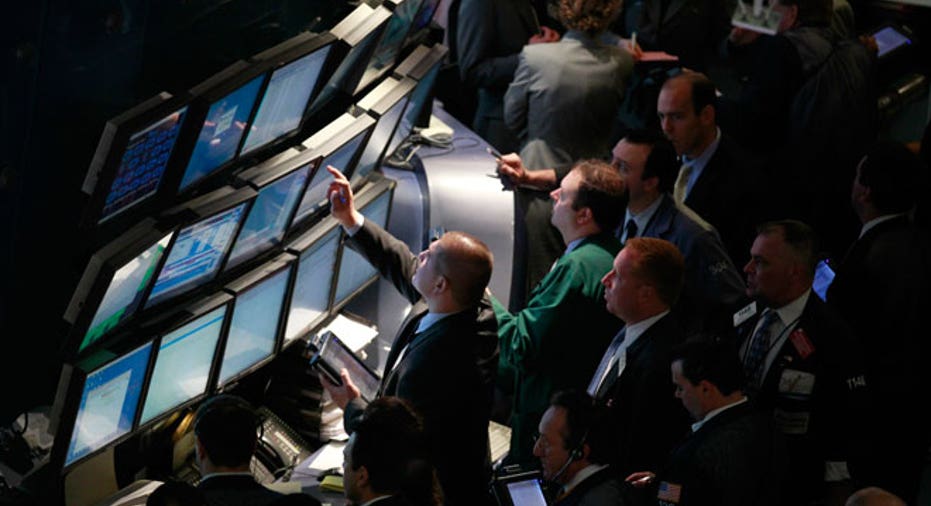 The Dow is supposed to be the living breathing pulse of the financial markets, signaling panic, euphoria and everything in between.
But the rise of computer-programmed trading has increasingly thrown that thinking into doubt, causing some to believe this sophisticated way of executing orders clouds the ability to accurately gauge market sentiment on a daily basis.
"They're beginning to outweigh that conscious decision-making process where people used to go into a room and decide" on whether to buy shares or not, said Marc Pado, chief market strategist at investment advisory DowBull. Computer-programmed trading "reflects the technical aspects of the market solely," he added.
If this is true, it means retail investors watching the markets on a day-by-day basis may be putting too much weight into major market moves in one direction or the other because the price action is being driven by momentum caused by computer calculations, not human sentiment.
"Computerized trading probably exacerbates the direction of the sentiment. It's usually following the market's sentiment, not leading it," said Michael James, managing director of equity trading at Wedbush Securities.
Program Trading Takes Off
While definitions vary, computer programmed trading typically refers to large trades executed at rapid speed by sophisticated computers largely based on predetermined conditions.
Estimates differ on how prevalent computer program trading is, but what's clear is that it's on the rise.
The New York Stock Exchange, which is owned by NYSE Euronext (NYSE:NYX), said program trading generated 29.8% of the Big Board's average daily volume of 1.59 billion shares last week.
The proportion of trading volume on the NYSE trading floor compared with the overall composite tumbled below 25% in January, down from above 55% five years earlier.
With this thinking in mind, The New York Times recently included the following disclosure in a daily market story:
"With the majority of equity trading now generated by the computer programs of big banks and investment funds, analysts caution against reading too much into daily stock moves as a reflection of market sentiment."
Fundamentals Still Matter
But others believe these concerns about the impact of program trading on daily market action are overblown.
"Stocks still trade on valuation, on earnings and largely on the backdrop of the larger trends," said Peter Kenny, managing director at Knight Capital (NYSE:KCG). "I honestly believe being in the business for 30 years, that both technical and fundamental analysis play key, central, undeniable roles in the attractiveness or lack of attractiveness of the asset class generally or specifically."
To support his point, Kenny pointed to earnings season, which often triggers healthy and logical responses in share prices.
For example, shares of Ciena (NASDAQ:CIEN) jumped 6% Thursday morning after the communications network equipment provider revealed stronger-than-expected earnings on solid sales growth.
Shares "don't just trade in this computerized vacuum," said Kenny. "Yes, there is a greater degree of non-human trading generally speaking," but direction and opportunity are "predicated upon valuations."
Investing or Trading?
On the other hand, Joe Saluzzi, co author of soon-to-be-released Broken Markets, believes computer programmed trading has "artificially distorted" price action.
"Is it based on fundamentals? No. The fundamental guys were drowned out by the momentum guys," said Saluzzi, co-head of trading at Themis Trading. "They don't care who the CEO is. They're just looking to flip for a penny or two."
Pado echoes that sentiment, saying, "The term 'investment' has gotten lost with this program trading. It's one of my biggest frustrations with this industry: We've found ways to make money just for the sake of money."
He also noted that a lot of technical analysis is based on volume action at a certain price. That means  heavy volume caused by momentum moves in programmed trading can distort the ability to evaluate stocks by technicals.
Still, Saluzzi said this doesn't mean the daily market action should be discounted simply due to the influence of momentum traders.
"A buy order is a buy order and a sell order us a sell order, whether it's from a computer or a human," said Saluzzi.