Malaysia's leader: ASEAN seen growing to 4th-largest economy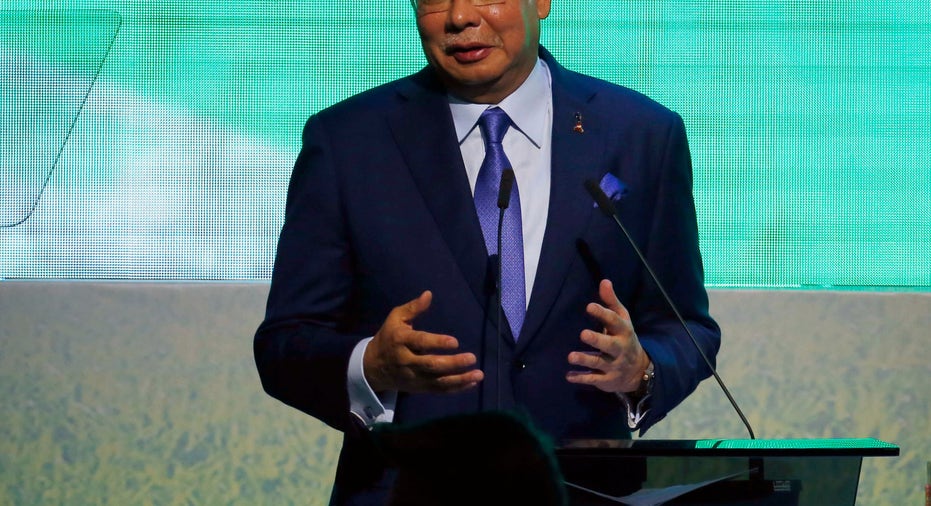 The 10-countries of the Association of Southeast Asian Nations, or ASEAN, could form the world's fourth largest economy by 2030 though work is needed to help small companies and reduce trade barriers, Malaysia's Prime Minister Najib Razak said Friday.
Najib told a business forum on the sidelines of a summit of ASEAN leaders meeting in Manila that the combined size of the group's economies will grow to $9.2 trillion by 2050.
He said more optimistic forecasts see that happening as early as 2030, turning the region into the world's fourth biggest economy after the U.S., EU and China.
As of Nov. 2015, the region's combined economy was nearly $2.7 trillion, ranking 7th largest in the world, he said.
Growth is crucial to ensure prosperity can be shared, Najib said. Some ASEAN members, like Singapore, are already affluent, but others, such as Myanmar and Laos, lag far behind.
"We do not want our citizens to be marginalized," he said. "In the age of extremism and radicalization, there is a practical reason for that — we know that those who see no hope in their own societies are more prone to the silent calls of terrorists who exploit their vulnerability, and lure them with their lies, giving them a false sense of purpose and achievement."
Najib urged that ASEAN members bring average tariffs to zero or near zero from the 4 percent average seen in 2015. He also decried an increase in "non-tariff barriers," such as quotas and excessively onerous import regulations, saying the number of such measures had risen to nearly 6,000 in 2015 from about 1,600 in 2000.
Expanding e-commerce would be especially helpful to small companies. Retail e-commerce transactions in ASEAN countries currently average just over 1 percent of total retail spending, compared to more than 10 percent in developed economies, suggesting huge potential for growth, Najib added.