Malaysia's former deputy premier quizzed in 1MDB graft probe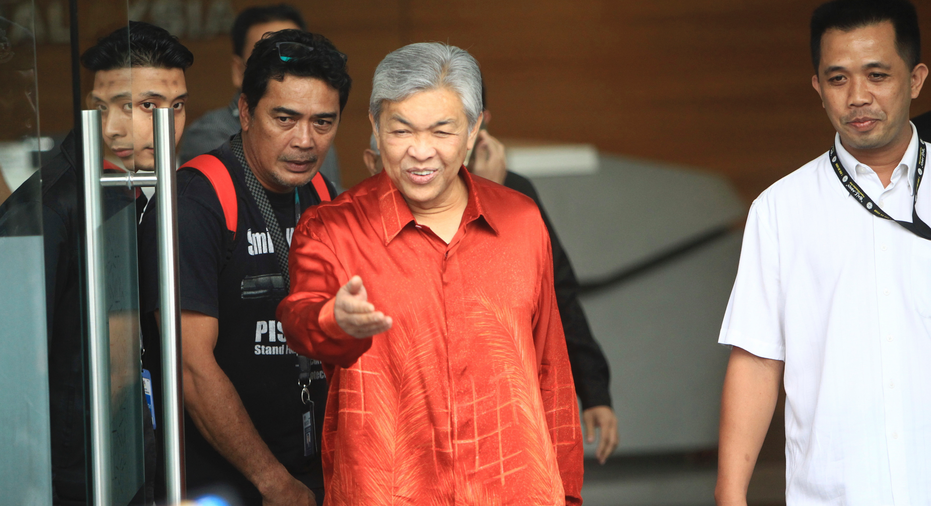 Malaysia's former deputy prime minister was questioned for eight hours by the country's anti-corruption agency on Monday as part of an expanded investigation into alleged theft and money-laundering at the 1MDB state investment fund.
Ahmad Zahid Hamidi, who was elected over the weekend as the new chief of the former ruling party, told reporters after the questioning that he was asked about claims he made in 2015 that he had met representatives of the Arab family who donated some $700 million that made its way into then-Prime Minister Najib Razak's bank account. The agency recently froze the party's bank accounts as part of its investigation.
Zahid, 65, made the claim shortly after he was appointed as deputy prime minister in 2015 after Najib fired his then-deputy for questioning him over the 1MDB saga.
Anger over the 1MDB saga led to the shocking defeat of Najib's long-ruling coalition in May 9 elections and ushered in the first change of power since independence from Britain in 1957.
Najib stepped down as head of the United Malays National Organization, or UMNO party, after his electoral defeat and could face criminal charges soon. The new government has reopened investigations into 1MDB that were stifled under Najib's rule and has banned Najib and his wife from leaving the country.
Analysts said Zahid's election to lead UMNO on Saturday reflected a reluctance to change in the party, which is now the biggest opposition party and holds a quarter of the parliamentary seats. The National Front coalition that UMNO headed has since broken up after many component parties left.
Zahid said he will return to the anti-corruption agency on Tuesday to answer questions about the alleged misuse of funds at a charity foundation run by his family.