Magellan Midstream Partners Posts Record Results Despite Customer Troubles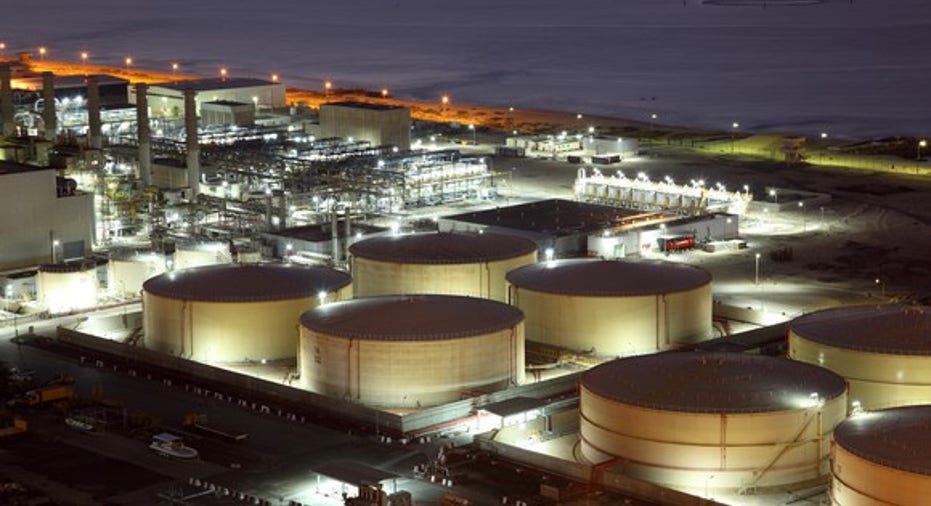 It seems that no matter what the oil and gas market throws at Magellan Midstream Partners (NYSE: MMP), the company finds a way to produce consistent earnings results. This past quarter, there was a bit of an operational headache that could rear its head throughout the year, but it wasn't enough to prevent the company from issuing higher guidance in 2017.
Here's a quick rundown of the numbers for Magellan Midstream Partners, and a glance at some of the things investors should be mindful of in the coming quarters.
Image source: Getty Images.
Magellan Midstream Partners results: The raw numbers
EBITDA = earnings before interest, taxes, depreciation, and amortization. Data source: Magellan Midstream Partners earnings release.
Magellan's earnings reports are almost getting redundant, because each quarter the company continues to produce marginally better results than the prior quarter or year-over-year result. This quarter, the company generated its highest quarterly distributable cash flow; this was despite some mark-to-market derivative losses in its refined product segment, related to the small part of the business that isn't fixed-fee related.
That loss wasn't a big deal, though, because bigger cash flows from its BridgeTex and Saddlehorn crude oil pipelines and higher terminal fees more than made up the difference.
Data source: Magellan Midstream Partners earnings release. Chart by author.
What happened with Magellan Midstream Partners this quarter?
Its Corpus Christi condensate splitter is mechanically operational, but the sole customer for the facility has given a notice of termination for the contract. Magellan is currently fighting the termination in court, while at the same time looking for new customers.
The Saddlehorn crude oil pipeline started up in September of 2016. The company expects volumes in the pipeline to ramp up over the coming quarters.
Magellan announced that it will be expanding storage at its Seabrook Logistics joint-venture marine terminal. The first phase will be an expansion of 1.7 million barrels, along with several pipelines to better connect the facility with Magellan's Houston crude oil system. There is also a contingency to add an additional 3 million barrels of storage if demand warrants it.
Magellan and its 50-50 joint-venture partner Plains All American Pipeline (NYSE: PAA) announced that they will be expanding the capacity of their BridgeTex crude oil pipeline, which goes between the Permian Basin and the Houston area. This is a pretty quick-hit investment, as it's expected to be completed in the second quarter of 2017.
Management is currently guiding for $1 billion in distributable cash flow in 2017, with an 8% increase to its distribution. This should result in a 2017 distribution coverage ratio of 1.2. This guidance assumes no contribution from that Corpus Christi condensate splitter, so there is some upside if it can find a new customer.
What management had to say
CEO Michael Mears' statement on fiscal results for the year and expectations for 2017:
Ten-second takeaway
The only real thing of note in Magellan's earnings was the issue with its Corpus Christi condensate splitter. Luckily, that wasn't going to have an impact on this most recent earnings report, because it wasn't expected to generate much in terms of cash flow.
The real troubles will begin if the company can't find a new customer to buy its product. Over the next couple quarters, it will be worth checking in with Magellan to see if it has found a buyer, because that will be a large factor in growth for 2017 and beyond.
10 stocks we like better than Magellan Midstream Partners When investing geniuses David and Tom Gardner have a stock tip, it can pay to listen. After all, the newsletter they have run for over a decade, Motley Fool Stock Advisor, has tripled the market.*
David and Tom just revealed what they believe are the 10 best stocks for investors to buy right now... and Magellan Midstream Partners wasn't one of them! That's right -- they think these 10 stocks are even better buys.
Click here to learn about these picks!
*Stock Advisor returns as of January 4, 2017
Tyler Crowe owns shares of Magellan Midstream Partners. The Motley Fool recommends Magellan Midstream Partners. The Motley Fool has a disclosure policy.