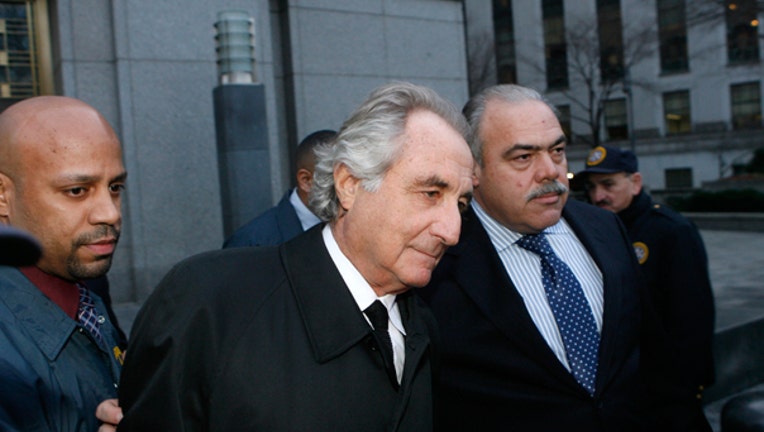 A U.S. appeals court on Thursday closed another avenue for Bernard Madoff's victims to recoup money they lost, saying the trustee liquidating the swindler's firm can ignore transfers of fake profits between customer accounts when determining payouts.
The 2nd U.S. Circuit Court of Appeals in Manhattan ruled against several dozen former customers of Bernard L. Madoff Investment Securities LLC, including onetime New York Mets second baseman Tim Teufel, in endorsing trustee Irving Picard's methodology.
It means that victims still scrambling to recover their money, 8-1/2 years after Madoff's December 2008 arrest, must wait longer.
"We recognize that our decision today provides no remedy to appellants, who have undoubtedly suffered along with too many others as a result of Madoff's Ponzi scheme," the three-judge panel wrote.
"We continue to refuse, however, to treat fictitious and arbitrarily assigned paper profits as real and to give legal effect to Madoff's machinations," it added.
More from FOXBusiness.com...
Helen Chaitman, a lawyer for the most of the plaintiffs, declined to comment on the decision.
Picard used a variation of his court-approved "net equity" method in deciding to ignore fake profits.
Under the variation, if an account statement included $2 million of equity and $3 million of fictitious profit, and a customer tried to transfer the entire sum to another customer, then Picard would credit the recipient for only $2 million.
In Thursday's decision, the appeals court agreed that this method reflected how no "real value" moved in the transfers.
The decision acknowledges that Picard's method "helps to unravel the fraud, rather than compound it," Amy Vanderwal, a partner at Baker & Hostetler representing the trustee, said in an interview.
Picard is also a partner at Baker & Hostetler.
The decision upheld rulings by U.S. District Judge Paul Engelmayer and U.S. Bankruptcy Judge Stuart Bernstein.
Picard has recouped $11.6 billion for Madoff victims, two-thirds of the roughly $17.5 billion of principal he has estimated they lost.
A fund set up in November 2013 by the U.S. Department of Justice to distribute another $4 billion, overseen by former U.S. Securities and Exchange Commission Chairman Richard Breeden, has yet to begin payouts.
The case is Sagor et al v Picard, 2nd U.S. Circuit Court of Appeals, Nos. 16-413, 16-420, 16-423.
(Reporting by Jonathan Stempel in New York; Editing by Jonathan Oatis)