Macy's Tops Estimates, Hints at Real Estate Deals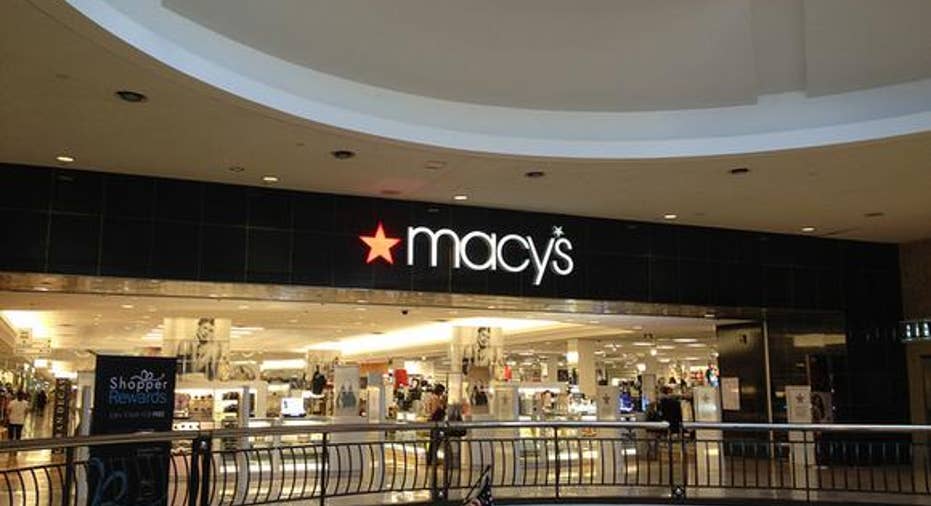 Macy's said profit slid in its latest quarter, dragged by a disappointing holiday shopping season, but the retailer beat expectations and hinted it has moved closer to potential real-estate transactions.
Shares in the company, down 36% over the past 12 months, climbed 5.7% in premarket trading.
The New York-based department-store chain, which has a significant presence in the north and northeast, suffered from soft holiday sales that it has attributed to unusually warm weather across those parts of the country. In addition, lower spending in its stores by international tourists due to the strong U.S. dollar has hurt results. Last month, Macy's moved to cut thousands of jobs and shut 40 stores after it reported a 4.7% decline at existing stores in November and December--the steepest decline in five years. For the full quarter, same-store sales fell 4.3%.
Macy's hasn't been alone in reporting challenging conditions. Nordstrom Inc., for example, last week posted lackluster sales results and said it would move to cut expenses and spending to support profitability. Department stores and apparel retailers have been particularly affected by consumers' shift in spending away from things like apparel and electronics.
Meanwhile, activist investor Starboard Capital has urged Macy's to find ways to unlock the value of its vast real estate holdings. While the company has rejected Starboard's call for a full spinoff of real-estate assets, Macy's said last month that it would seek out joint-venture partners to take minority stakes in some properties.
On Tuesday, the retailer said it has gotten the ball rolling on potential real-estate transactions, noting that there has been "a high degree of initial interest at this preliminary stage."
Chief Executive Terry Lundgren on Tuesday said sales have improved at Macy's since the end of the year, thanks to a colder turn in weather across the northern U.S. The company said it expects to earn $3.80 to $3.90 a share this year; analysts have predicted $3.83 a share. Sales will slip 2%, owed in part to plan store closures.
Over all for the fourth quarter, Macy's reported a profit of $544 million, or $1.73 a share, down from $793 million, or $2.26 a share, a year earlier. Excluding charges stemming from store closures, asset impairments and other items, earnings per share fell to $2.09 from $2.44. Revenue slid 5.3% to $8.87 billion. Analysts projected adjusted profit of $1.89 a share and $8.83 billion in sales, according to Thomson Reuters.
Write to Lisa Beilfuss at lisa.beilfuss@wsj.com