Macy's to hire 80,000 workers for holidays, fewer than last year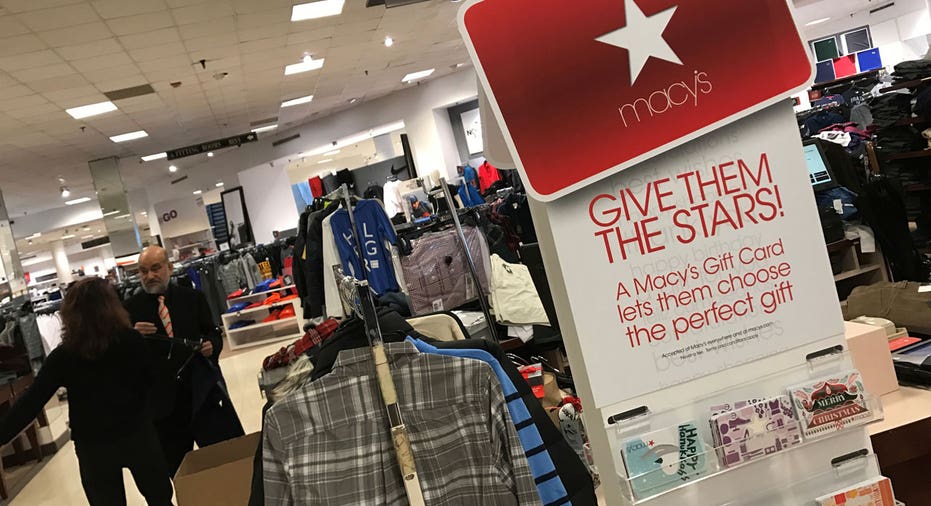 Macy's will increase by 20 percent the number of workers it hires during the holiday shopping season to staff distribution and warehouses that support its online business, but total holiday hiring will fall.
The department store operator said on Thursday it would hire 18,000 holiday workers to fulfill online orders, including shipping and packaging, an increase of about 3,000 from last year. But total hiring for the holiday season will fall to 80,000 from 83,000 last year, the company said, with Macy's operating 70 fewer stores than it did last year.
Rival Target on Wednesday said it would hire 43 percent more seasonal workers, or a total of 100,000, for the holiday season rush.
It was the first time in five years that Target increased the number of holiday workers it would hire, after the retailer reported a rise in comparable-store sales for the first time in more than a year.
Seasonal hiring plans typically point to retailers' sales expectations for the holiday season, which starts a day after Thanksgiving and continues into early January and accounts for nearly a third of annual sales.
U.S. staffing firm Radial expects retailers, including Neiman Marcus, Ralph Lauren and Toys R Us, to hire 35 percent more workers this holiday season to fill positions at distribution centers as well as for ancillary services such as order-online-pick-up-in-store and doorstep delivery.
Macy's, like other department store operators, has been grappling with weak sales for years, as shoppers spend less on apparel and more on experiences, and as competition from online retailers such as Amazon.com intensifies.
To counteract these pressures, large chains are heavily investing in their online businesses, including building distribution centers and logistic fleets while shutting stores and cutting jobs.
More and more retailers are now relying on temporary workers to fill positions, Moody's analyst Charles O'Shea told Reuters.
Macy's has lowered the headcount of its permanent employees by nearly 16 percent over the last five years, filings show, and plans to shut 100 stores by the end of this year.
Macy's last month repeated its outlook for a decline in sales for the fiscal year ending in January of between 3.2 percent and 4.3 percent and a decline in comparable-store sales of 2 percent to 3 percent.
(Reporting by Siddharth Cavale in Bengaluru; Editing by Leslie Adler)