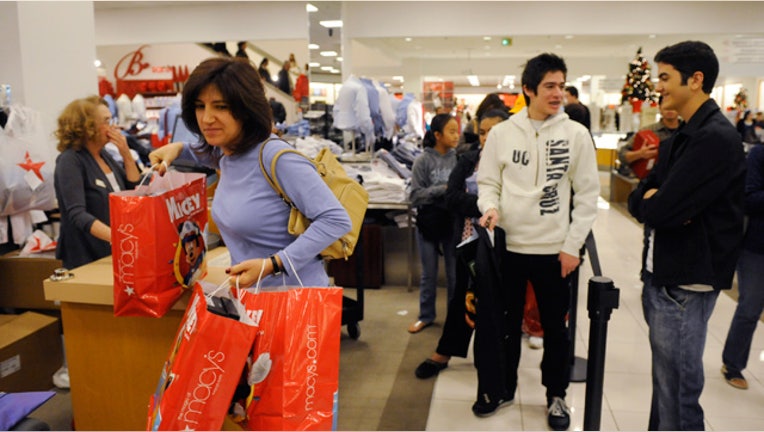 Helped by strong online sales and Black Friday shoppers, Macy's (NYSE:M) reported Thursday strong November sales, leading the company to improve its fourth-quarter guidance.
The Cincinnati-based retailer reported total sales for the four weeks ended Nov. 27 of $2.344 billion, up 7.8% compared with $2.174 billion in the same period last year.
Sales were fueled by strong same-store sales, up 6.1% during the month, and high online sales, up 31.8%.
"November was a great month at Macy's and Bloomingdale's, with sales exceeding expectations both in our stores and online," Macy's CEO Terry J. Lundgren said in a statement.
While customers "responded throughout the month," Black Friday weekend was particularly strong for the department store chain, "bolstering our confidence as we enter the heart of the holiday shopping season," the chief executive said.
More than 4.5 million shoppers visited macys.com and Bloomingdales.com on Black Friday with a similarly high level of traffic on Cyber Monday, the company said.
Based on its strong results last month, Macy's raised its fourth-quarter guidance, now expecting earnings in the range of $1.44 to $1.49 a share, up from its earlier view of $1.42 to $1.47.
Same-store sales are expected to be up 3.5% to 4.5% from its previous prediction of 3% to 4%.